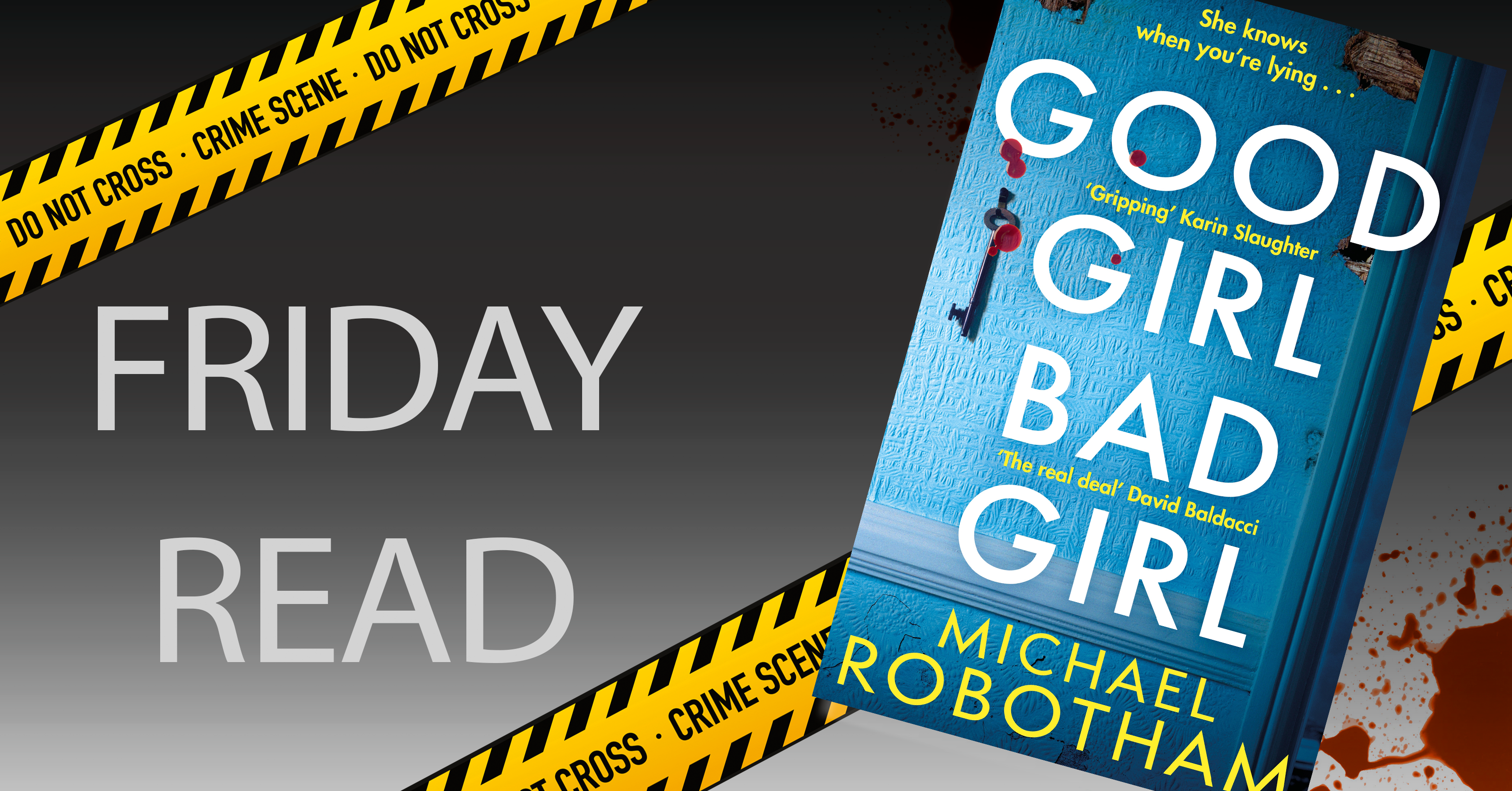 Are you searching for the perfect stocking filler? Looking for an absorbing read to keep you hooked as you travel home this festive season? Look no further because Good Girl, Bad Girl by Michael Robotham is the ideal choice.
Robotham is well known for his outstanding thrillers and this is one of his very best. Meet Cyrus, a forensic psychologist with a dark past, and Evie, a troubled teenager who wields a unique and dangerous gift – she knows when someone is lying. In this compulsive, pulse-racing novel, these two unlikely figures team up to investigate the death of a champion figure skater.
This is an author with an uncanny ability to get under the skin of his characters and in this book Robotham explores his protagonists' psychology with nuance and sensitivity. Both Cyrus and Evie are complicated and flawed, with secrets and hidden agendas they will go to great lengths to conceal. The development of their tentative friendship is so compelling, so expertly executed, that as a reader you cannot fail to be drawn in. This is balanced by a taut, exciting plot that's full of unexpected twists. The combination of killer characterisation and incredible tension is what makes this book absolute magic.
It's not just me who thinks Robotham is one of our greatest living crime writers. Good Girl, Bad Girl was the winner of the CWA Gold Dagger Award for the best crime novel of the year. It's the first in the Cyrus Haven series and the sequel, When She Was Good, won the CWA Steel Dagger for best thriller, and was a Richard & Judy selection. This series goes from strength to strength, so if you're looking for your new holiday obsession, start with Good Girl, Bad Girl. You won't regret it.
Callum Kenny