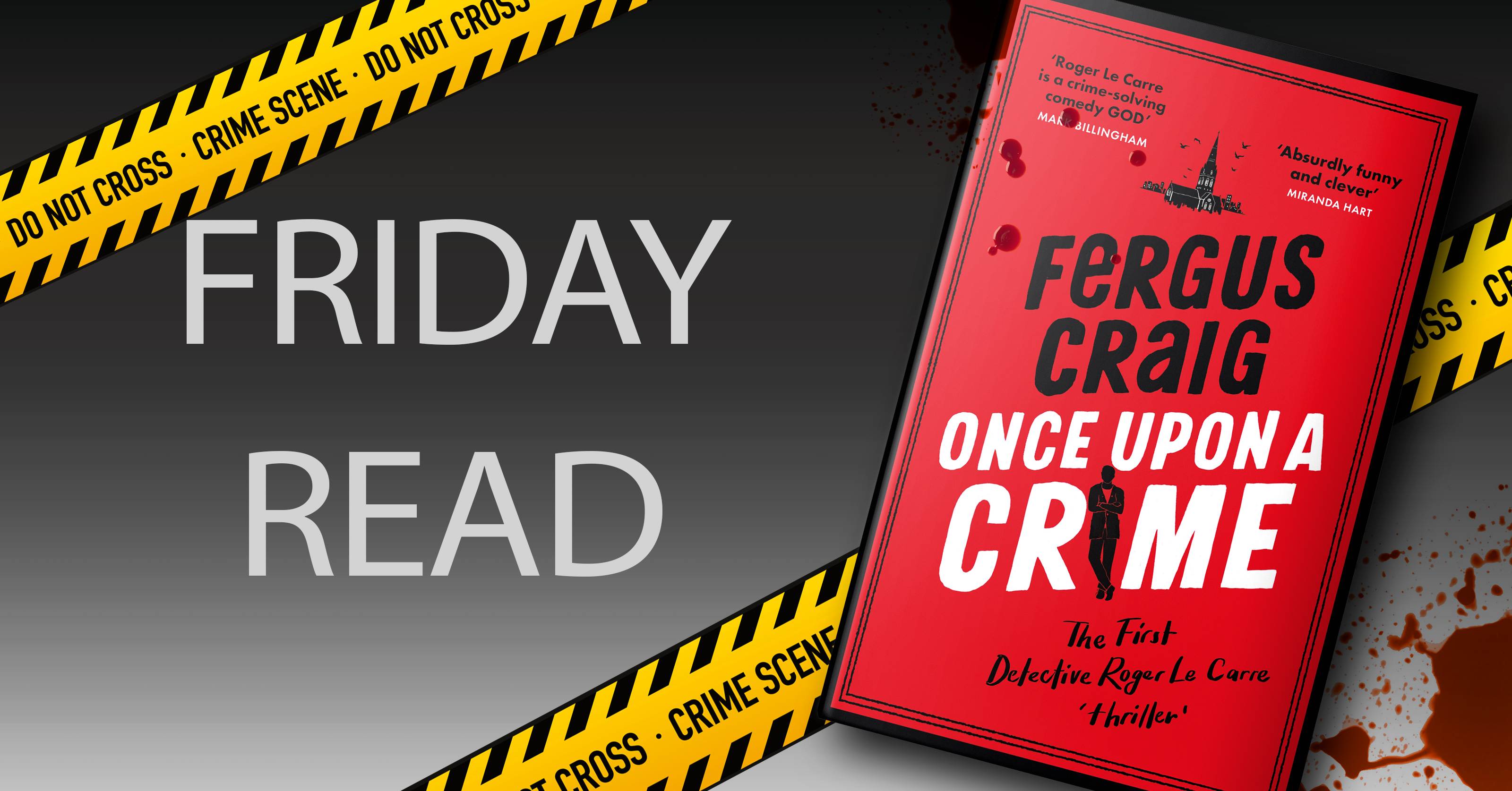 For anyone who was in need of a pick-me-up during lockdown – and who wasn't – Fergus Craig's absurd crime fiction parody videos on Twitter starring the useless, egotistical and completely out-of-date Detective Roger LeCarre were a real tonic. Laugh-out-loud funny, the exploits of his hero to control the spiralling crime in Exeter sent up the standard maverick detective stereotype to such a degree that it makes it hard to ever again read a police procedural seriously.
Now we have this lovely, concise novel, Detective Roger LeCarre writ large, and what a joy it is. Utterly absurd, hugely enjoyable, it's Ian Rankin via Alan Partridge, and just as fun as that sounds. The audio, read by Craig, is especially superb.
Ed Wood
THE ABSURD CRIME FICTION PARODY BY FICTIONAL AUTHOR 'MARTIN FISHBACK' - AS SEEN ON BBC TWO

'What's better than a good crime novel? I'll tell you - a spoof crime novel, by the absurdly funny and clever Fergus Craig'
MIRANDA HART

'We all need more laughs like this'
AISLING BEA

Exeter: a city in decline, East Devon's capital of crime.

Detective Roger LeCarre: a man on a quest to rid the world of crime (starting with Devon and Cornwall and then working outwards) so he can concentrate on his watercolours.

LeCarre runs 10km a day but probably burns more calories shaking his head at what has become of his city. Now Exeter is set to become the UK Capital of Culture and the ambitious Lord Mayor wants to turn things around. But when a young man's (dead) body is found in the centre of town, things get murky.

Detective Roger LeCarre is a character never seen before in modern fiction - a tough but troubled detective with a drink problem and a marriage in trouble. Can he find out who killed the young man, save the city and change his energy provider before the new more expensive tariff kicks in?

Filled with drama, eroticism and very specific Wikipedia-sourced information on Devon, Once Upon A Crime is a thriller that takes itself very seriously and that should not, on any account, actually be taken seriously.