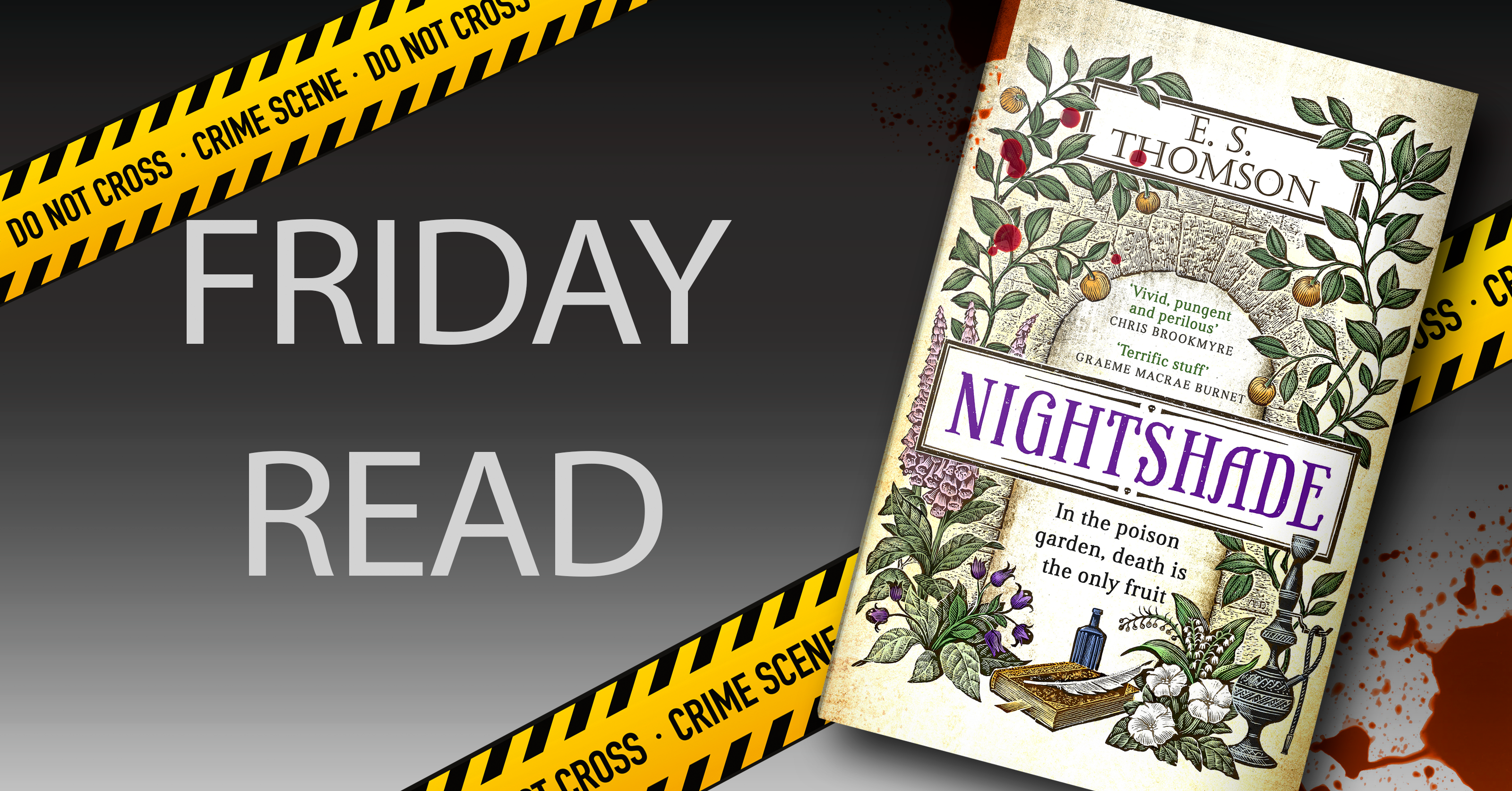 E.S Thomson has such a talent for pulling you into Jem Flockhart's world – a grimy but vivid Victorian London, in which she, a cross-dressing apothecary, navigates mystery and danger with both her sidekick Will Quartermain, and an expansive knowledge of herbs, poisons and toxins. It's impossible not to love the series, and its central protagonist. Kirsty Logan puts it best: 'Jem is just my kind of heroine: scarred, smart, complex, and unapologetically queer'.
This instalment is just as rich in atmosphere as it is suspense, and the stakes feel even higher as Jem finds her investigation taking her further afield than London. She finds herself in settings where hallucinogenic drugs, debauchery and death are ever present.  It's always a thrill to see how Jem uses her skills as an apothecary – understanding strange poisons – to decipher the poisonous desires and deeds of people themselves. With Halloween approaching, this is most certainly the perfect Gothic crime novel to welcome in the spooky season.
Chris Sturtivant
London, 1851. Restless and bored after a long hot summer, apothecary and poison expert Jem Flockhart decides to redesign her physic garden. But plans are thrown into confusion when a man's skeleton is unearthed from beneath the deadly nightshade, a smaller, child-like skeleton curled at its feet. The body bears evidence of knife wounds to its ribs and arms, and is accompanied by a collection of macabre objects: a brass bowl, a curious coin-like token, a set of tiny ivory sculls.

The police claim the victim is too long-buried for answers to be found, but for Jem, a corpse in her own garden is something that cannot be ignored. The plans to the garden, laid out some forty years earlier, reveal a list of five names.

When Jem and Will start asking questions, the murders begin. Each victim has a past connection with the physic garden; each corpse is found with its jaw broken wide and its mouth stuffed with deadly nightshade. As they move closer to uncovering the truth Jem Flockhart and Will Quartermain encounter a dark world of addiction, madness, power and death that strikes at the very heart of Jem's own history. This time, the poison is personal.