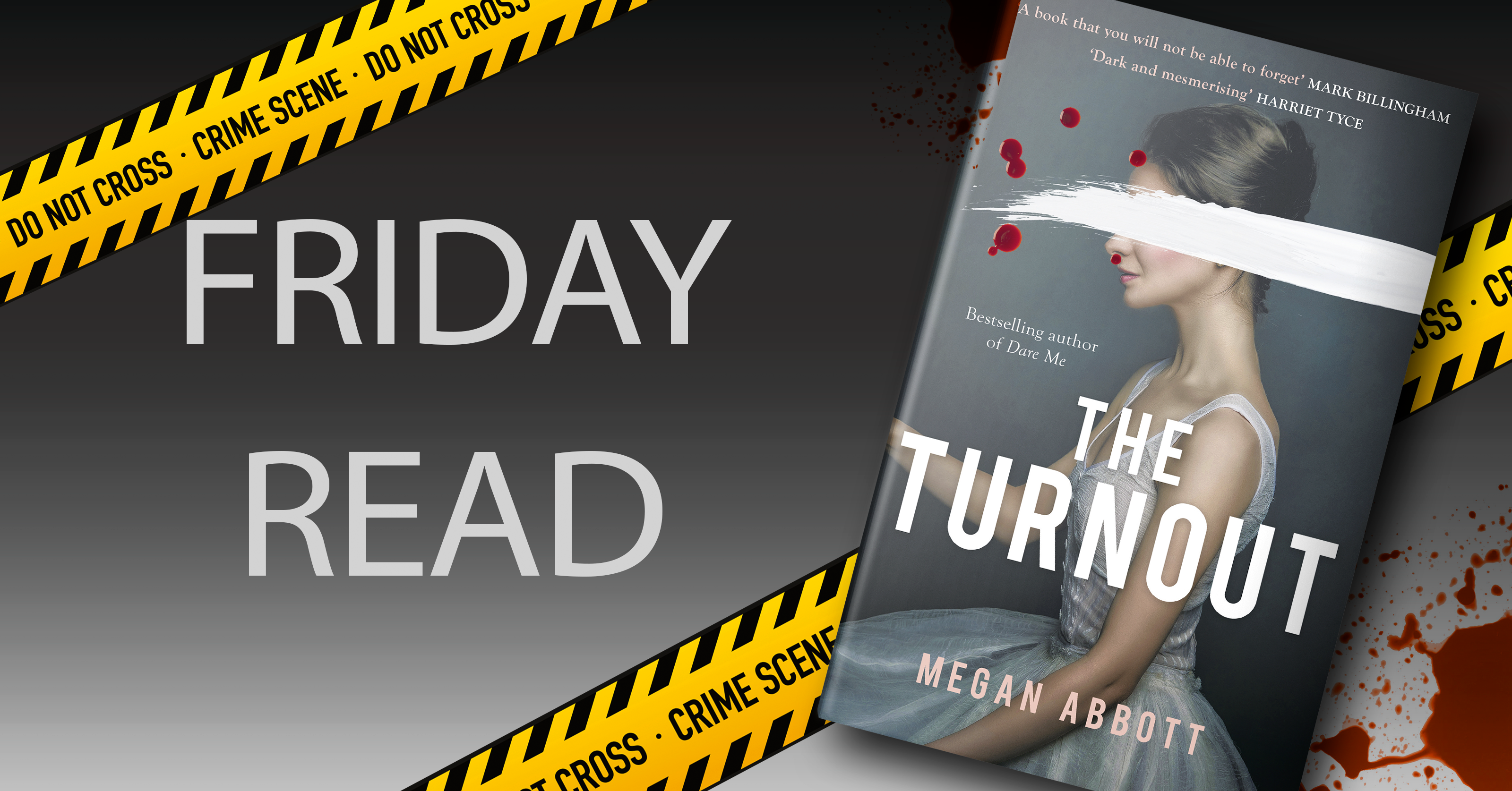 I've been a huge Megan Abbott fan for years. She captures intense female friendship and rivalry (and the intertwining of the two) like few other writers. Her previous thrillers mined this theme by exploring some of the settings where women are brought together and then pitted against each other, from cheerleading and gymnastics to nightclubs and ultra-competitive science labs. But somehow she had never written about ballet before now. Enter The Turnout, set in a ballet school gearing up for its annual performance of The Nutcracker just as some very disturbing secrets from the past begin to emerge.
If you want to know about the inspiration behind the novel, Abbott has written a wonderful piece here about her own childhood ballet lessons and the link the novel is making between ballet, competition and expectations around becoming and being a woman. She describes comparing herself against other girls and women at the ballet school: 'I wondered how I would ever become that. And the "that" was not just a ballet dancer. It was, in part, a woman. Because the two were forever yoked for me, as they are for many young girls.'
I hope you love The Turnout as much as I do – it's bloody, sexy, nail-biting and intense while also leaving you with a lot to think about.
Sarah Savitt
A BEST BOOK OF THE YEAR
DAILY TELEGRAPH * DAILY MIRROR * DAILY EXPRESS * WALL STREET JOURNAL * BOSTON GLOBE * LIBRARY JOURNAL * CRIMEREADS

AN INSTANT NEW YORK TIMES BESTSELLER

The mesmerising new thriller, set in the hothouse world of a ballet school, from the bestselling and award-winning writer Megan Abbott.

Dara and Marie were trained as ballet dancers by their glamorous mother, founder of the Durant School of Dance. After their parents died in a tragic accident nearly a dozen years ago, the sisters took over running the school together with Charlie, Dara's husband and once their mother's prized student. But when a suspicious accident occurs, just at the onset of the school's annual performance of The Nutcracker - a season of competition, anxiety, and exhilaration - an interloper arrives and threatens their delicate balance.

'Compulsively readable' RUTH WARE

'A book you will not be able to forget' MARK BILLINGHAM

'My thriller of the year' JAKE KERRIDGE, DAILY TELEGRAPH, BEST BOOKS OF THE YEAR

'A twisting, turning story of revenge and redemption' STYLIST

'The feeling of menace grows stronger with every page' GUARDIAN

'Slow-burning and feverish, with all the intensity of a classic American film noir' MAIL ON SUNDAY

'Charged with foreboding, the novel throbs with gothic tension' IRISH TIMES

'Dark and juicy and tinged with horror' NEW YORK TIMES

'Dark and mesmerising' HARRIET TYCE

'This is Megan Abbott working at the absolute height of her talent' ATTICA LOCKE

'There's no one who captures the atmosphere of a tight-knit hothouse world, in all its feverish beauty and brutality, quite like Megan Abbott' TANA FRENCH