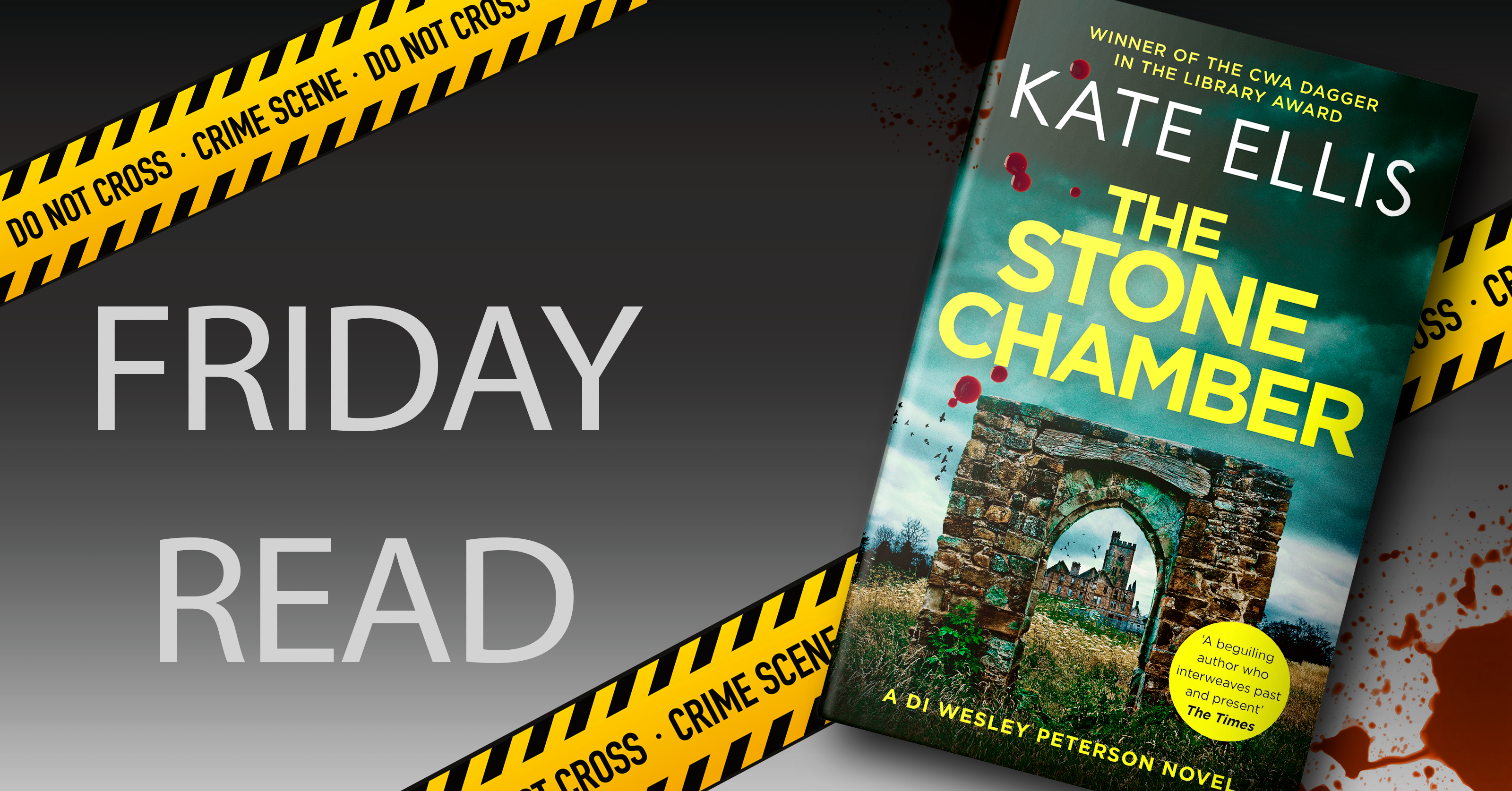 It seems that everyone is escaping to the British coast at the moment, so why not travel to South Devon, with its dramatic cliffs and peaceful countryside, in the new instalment in the bestselling Wesley Peterson series?
In The Stone Chamber, DI Wesley Peterson must solve the mystery of why a seemingly ordinary couple have been shot dead in their isolated home in what look like execution-style murders. As well as featuring a gripping police investigation, the novel has an enthralling historical mystery to unravel, which explores a former asylum on Dartmoor and the history of an anchoress in the middle ages.
It is no wonder that Kate Ellis has now sold over one million copies of her books worldwide, as her crime novels never fail to be intricately plotted, atmospheric and full of fascinating historical detail. The Stone Chamber is one to enjoy on your holidays, if you're lucky, or just on your sofa!
Hannah Wann
The brand new mystery in the bestselling DI Wesley Peterson crime series!

'A beguiling author who interweaves past and present' The Times
__________________

On a summer evening, Robert and Greta Gerdner are shot dead at their home in the Devon countryside.

DI Wesley Peterson suspects the execution-style murders might be linked to Robert's past police career - until Robert's name is found on a list of people who've been sent tickets anonymously for a tour of Darkhole Grange, a former asylum on Dartmoor.

Wesley discovers that other names on the list have also died in mysterious circumstances and, as he is drawn into the chilling history of the asylum, he becomes convinced that it holds the key to the case.

When his friend, archaeologist Neil Watson, finds the skeleton of a woman buried in a sealed chamber dating back to the fifteenth century at his nearby dig, Wesley wonders whether there might be a connection between the ancient cell and the tragic events at Darkhole Grange.

With the clock ticking, Wesley must solve the puzzle, before the next person on the list meets a terrible end . . .

Whether you've read the whole series, or are discovering Kate Ellis's DI Wesley Peterson novels for the first time, this is the perfect page-turner if you love reading Ann Cleeves and Elly Griffiths.

PRAISE FOR KATE ELLIS:

'Clever plotting hides a powerful story of loss, malice and deception' Ann Cleeves

'Haunting' Independent

'The chilling plot will keep you spooked and thrilled to the end' Closer

'Unputdownable' Bookseller

'A fine storyteller, weaving the past and present in a way that makes you want to read on' Peterborough Evening Telegraph