The Cat and the Corpse in the Old Barn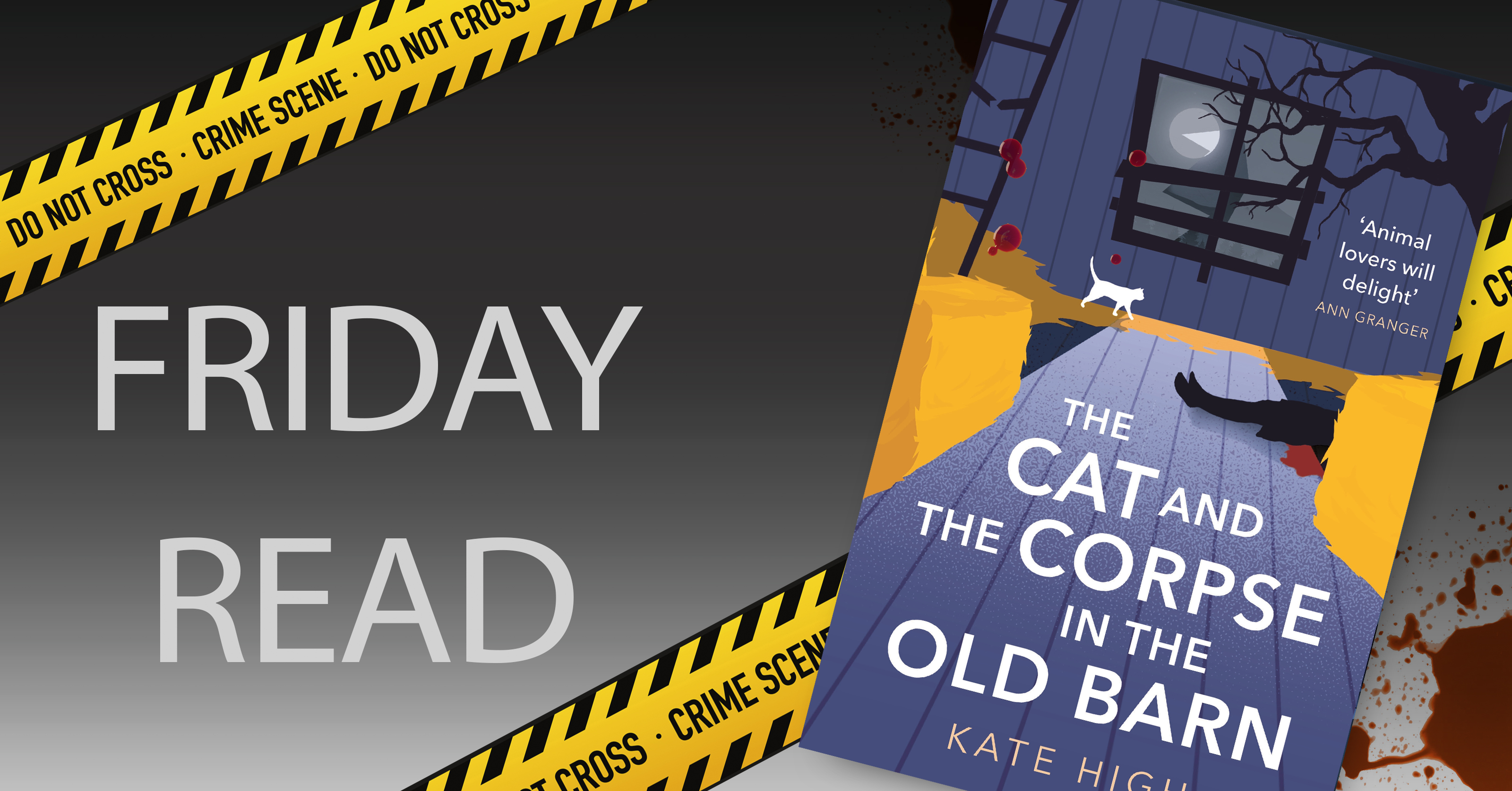 Sometimes you just want a classic mystery novel to escape into – one that you know won't feature too much violence or darkness, but will transport you into another world. Kate High's debut, The Cat and the Corpse in the Old Barn, does just that. Set in the beautiful Lincolnshire Wolds, the novel introduces Clarice Beech: animal-lover and amateur sleuth. Having been married to a detective inspector for many years, Clarice has always found crime investigations intriguing, and when she inadvertently discovers a dead body whilst searching for a missing cat, she feels compelled to discover the local woman's killer. The novel is a beautifully written, cleverly plotted whodunnit with a cast of brilliant characters (including numerous cats and dogs) and a gorgeous rural setting. It's deliciously comforting, without being cosy or twee, and is the ideal crime novel to curl up in bed with after a long day.
Look out for the second book in the series, The Man Who Vanished and the Dog Who Waited, which is coming out in May.
Hannah Wann
'Animal lovers will delight' Ann Granger

'A real treat . . . I loved it. Cats, dogs, murder and a credible and relatable heroine' Barbara Nadel

Clarice Beech has two passions in life: animal rescue and Detective Inspector Rick Beech. She is devoted to the first but she and Rick have been separated for the past six months - life without him is hard.

Clarice shares her other love, for contemporary ceramics, with the charming Lady Vita Fayrepoynt. When Vita's adopted three-legged ginger cat Walter disappears from Weatherby Hall Clarice is called in to find him. Walter, snug in an old barn, is quite well. But his discovery ends with Clarice in hospital, and Rose Miller, late of the Old Vicarage in the morgue. There is nothing natural about Rose's death...

Putting their differences aside, Clarice and Rick are drawn together to try to understand the murder that has shaken the rural Lincolnshire community. As she explores Rose's past Clarice is pulled into a shady world of blackmail, scams and violence. And as the secrets of Weatherby Hall and the Fayrepoynt family threaten to spill out Clarice finds friendships tested, and her own life at risk.

A debut mystery set in the Lincolnshire Wolds, featuring an amateur detective who mixes sleuthing with her other great love: animal rescue. The perfect classic crime mystery for fans of Ann Granger, M. C. Beaton and Caroline Graham's Midsomer Murders.