The House of the Hanged Woman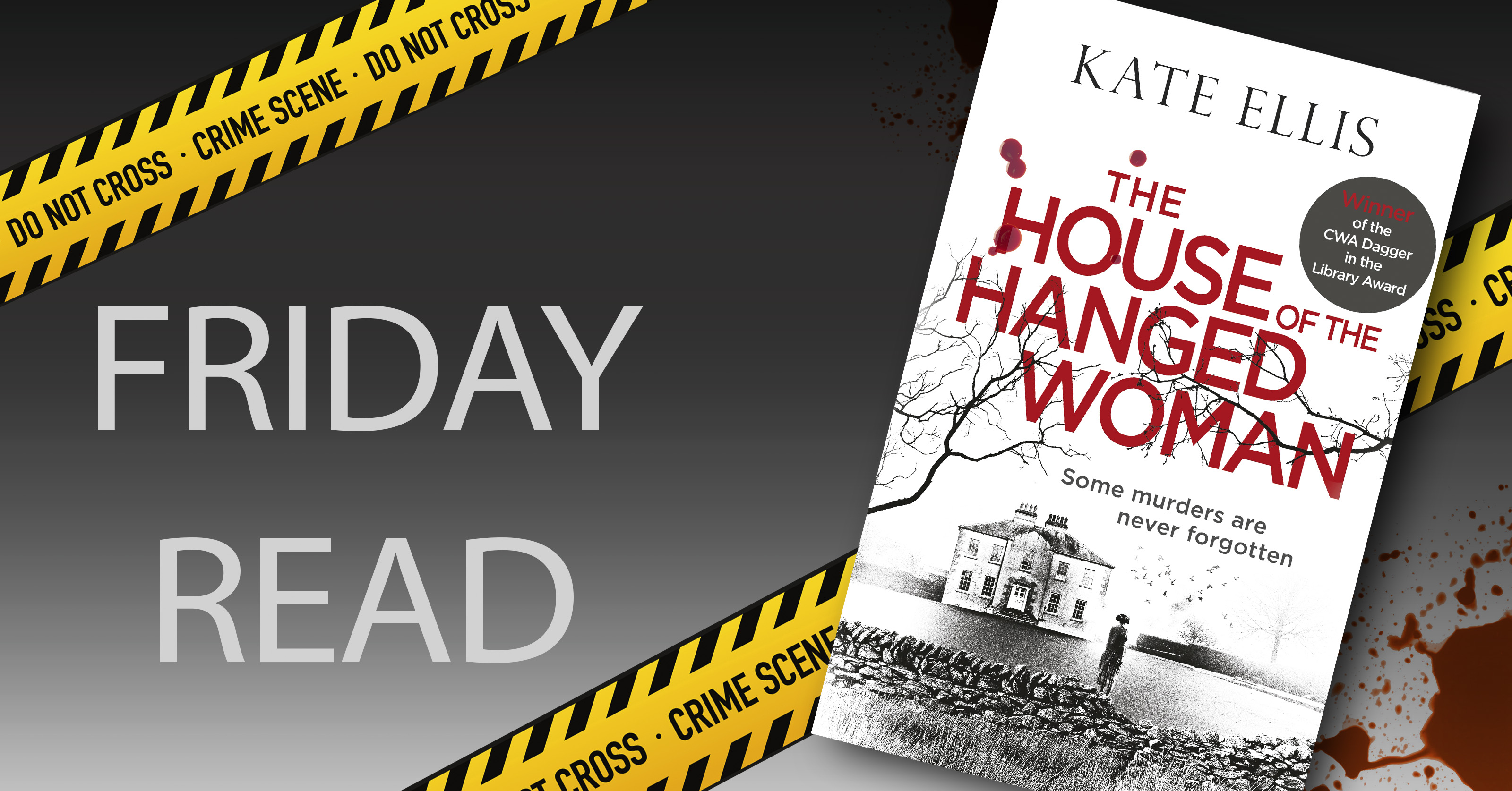 You might already be familiar with award-winning crime writer Kate Ellis's DI Wesley Peterson novels, but have you read her historical mysteries featuring Albert Lincoln?
The House of the Hanged Woman is the third and final novel in the deliciously gothic trilogy set just after World War I. In the years following the Great War, there have been a series of mysterious and gruesome crimes occurring in the North West of England, which Scotland Yard Detective Albert Lincoln Albert has been tasked with investigating. In this final novel in the series, Albert has been sent up North again after a member of parliament goes missing in a small Derbyshire village and, this time, he hopes to solve the dark mystery surrounding Wenfield once and for all.
As always, Kate Ellis paints a beautifully atmospheric setting in the novel – misty moors, an ancient stone circle –  and draws you in with macabre crimes and intriguing plotlines. This is a spellbinding mystery full of rich historical detail and impossible-to-guess twists and it is the perfect wintry read!
Hannah Wann
'A beguiling author who interweaves past and present' The Times

'I loved this novel . . . A powerful story of loss, malice and deception' Ann Cleeves

1921. When a Member of Parliament goes missing in a small Derbyshire village, Scotland Yard detective Albert Lincoln is sent up North to investigate. This isn't Albert's first visit to Wenfield. He once solved a traumatic case there at great personal cost and now, two years later, it seems that darkness still lurks in the village. The naked body of a man has been discovered, mutilated beyond recognition, by an ancient stone circle called the Devil's Dancers.

The local police assume the body is that of the missing politician, but when that identification proves false and more strange deaths occur, Albert realises his case is far more complex than a simple disappearance. But, as he reawakens ghosts from the past, will he be able to solve the mystery surrounding Wenfield once and for all?

The third and final historical thriller in the Albert Lincoln series by Kate Ellis, the award-winning author of the 2019 CWA Dagger in the Library.

Praise for Kate Ellis:

'Haunting' Independent

'Fascinating, with a characteristically clever twist' Martin Edwards

'The chilling plot will keep you spooked and thrilled to the end' Closer

'A splendidly macabre thriller' Andrew Taylor

'Extraordinarily powerful' Peter Lovesey

'This could be an instant classic' L. C. Tyler