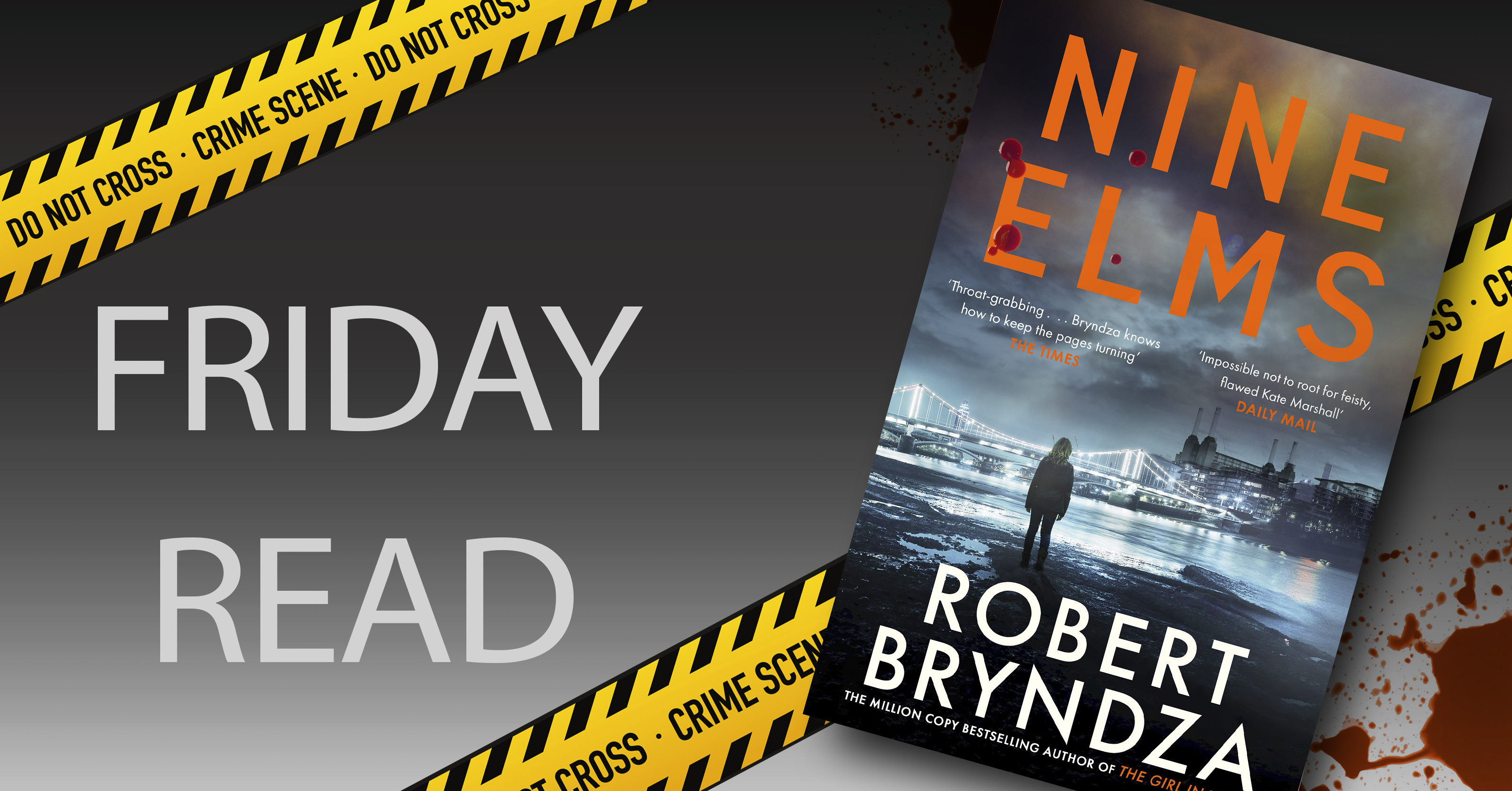 What makes Nine Elms such a compelling novel? Is it the masterful plotting, or the incredible sense of tension? The evocative London setting, or the high-octane premise?
Well, spoiler, it's all of these things. But most importantly it's the characters. Kate Marshall is one of the most believable and nuanced protagonists in modern crime fiction. You can't help but root for someone who has consistently defied the odds – who is pushed down but gets back up time and time again. Tristan Cooper is such a likeable and charming foil. He may be inexperienced when it comes to investigating the dark underbelly of London's streets, but he is quick to learn. They are a magic combination.
And it's a good job because their first case together is a deadly game of cat and mouse. The stakes are high as Kate and Tristan track down a serial killer with a frighteningly similar M.O. to a heinous murderer from the past. A copycat is roaming the streets and as the investigation heats up it becomes clear that he has set his sights set on Kate . . .
This is a gripping, pulse-racing summer read. If you haven't read any Bryndza before, you will be a fan by the time you've finished Nine Elms. I promise that you will absolutely devour this novel and it will absolutely leave you wanting more. Thankfully, you don't have to wait too long for Kate and Tristan's next exhilarating case. Shadow Sands, Robert Bryndza's next book, is out in November and it is just as electrifying as Nine Elms. I, for one, can't wait!
Callum Kenny
'The perfect book for Erika Foster fans. It has all the same vibes - but MORE. I actually think this is Robert Bryndza's best book yet'

'A gripping read that I could not put down'

'What an absolutely stunning start to what promises to be a brilliant new series'

__________

From the breakthrough international bestselling author of The Girl in the Ice, a breathtaking, page-turning novel about a disgraced female detective's fight for redemption. And survival.

Kate Marshall was a promising young police detective when she caught the notorious Nine Elms serial killer. But her greatest victory suddenly became a nightmare.

Fifteen years after those catastrophic, career-ending events, a copycat killer has taken up the Nine Elms mantle, continuing the ghastly work of his idol.

Enlisting her brilliant research assistant, Tristan Harper, Kate draws on her prodigious and long-neglected skills as an investigator to catch a new monster. But there's much more than her reputation on the line: Kate was the original killer's intended fifth victim . . . and his successor means to finish the job.

__________

'Twisty, dark and layered . . . A superb start to what promises to be another stand out series' M. W. CRAVEN

'Gripping from start to finish. I will wait with bated breath for the next Kate Marshall thriller' RACHEL ABBOTT