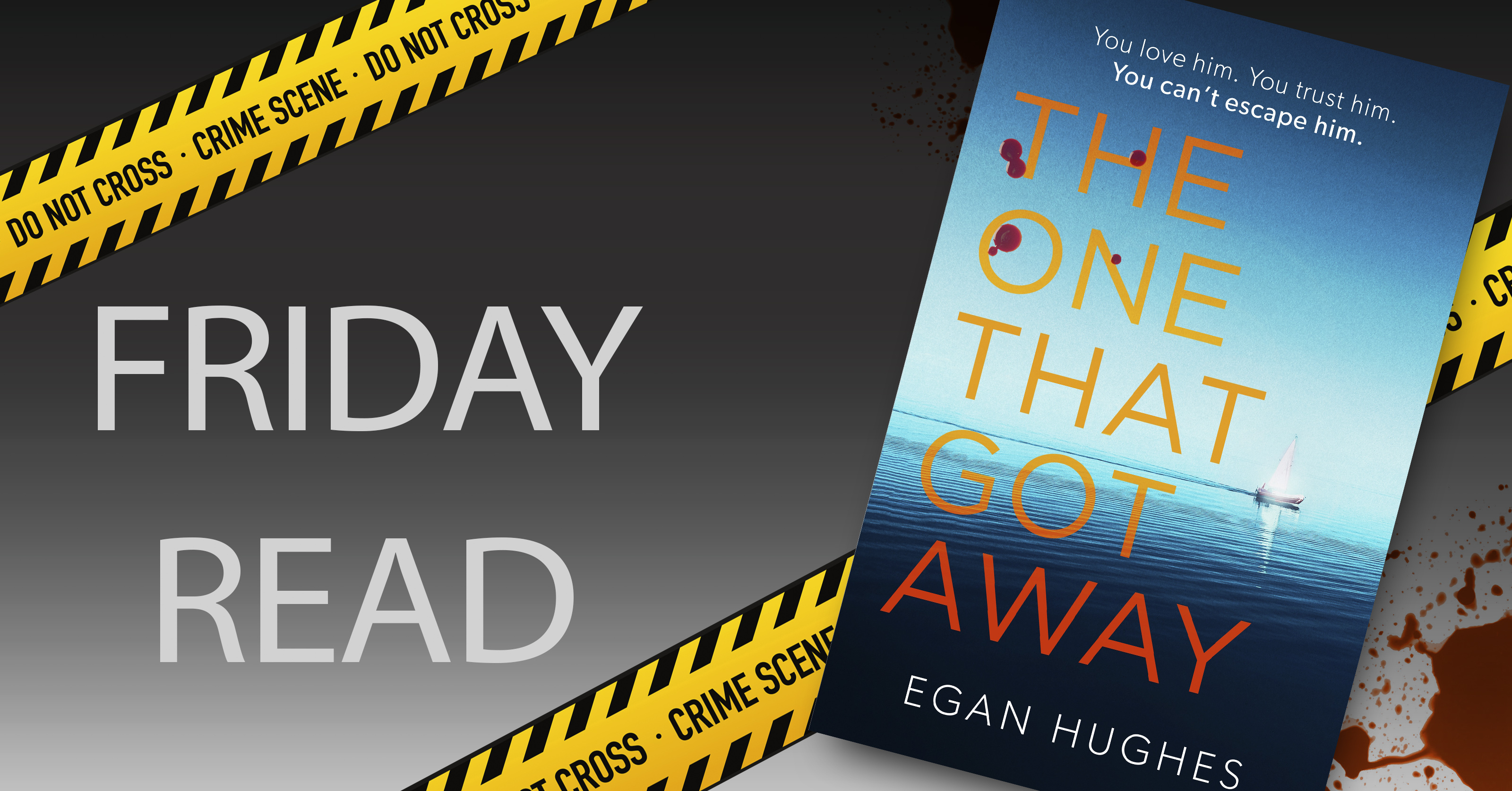 There are many things that make The One That Got Away the perfect kind of read for a weekend afternoon when you have a few hours spare to lose yourself in another world.
Firstly, the setting is amazing. Large sections of the book are set on a yacht sailing around the Mediterranean coast, and the characters stop off in all sorts of wonderful locales. Sounds hazy and relaxing, right? Well, no, because all of those scenes have a nail-biting tension to them. The yacht, which begins as a sort of vehicle of escape, soon becomes a prison for our protagonist, and her jailer is the man she thought she wanted to spend the rest of her life with. So that's the first point: the tension and the description make this a very transportive novel.
Secondly, you really sympathise with the protagonist. Of course some books are brilliant precisely because you don't like the narrator, but there's something really gripping when you have a character you're rooting for all the way. It means you can't tear yourself away from their struggles – and this one has many throughout this novel.
Thirdly, The One That Got Away is so compulsive you will just fly through it, but it addresses some serious points as well and I love books that will entertain me and make me think. It makes you realise how terrifyingly easy it is to find yourself in someone else's clutches, even if you're the type of person who thinks of yourself as very independent and strong-willed.
So if you have a few hours spare this week – and let's be fair, don't we all at the moment – I highly recommend The One That Got Away. It's new out in ebook and audio.
Rosanna Forte
SHORTLISTED FOR THE CWA NEW BLOOD DAGGER

***Don't miss the utterly gripping new thriller from Egan Hughes - LEAVE THE LIGHTS ON is out now***


'This one really pulled me in' JANE CORRY

'Tense, thrilling and full of twists and turns' ANGELA MARSONS

'A summer must-read' WOMAN'S WEEKLY

'A masterclass in storytelling' THE COURIER

'Addictive, I was gripped from the opening chapter' JO SPAIN

'Plunges the reader in and leaves them gasping for air' RACHEL EDWARDS

'Utterly addictive' CRIME MONTHLY

'Gripping' HELLO

__________________

You love him. You trust him.
YOU CAN'T ESCAPE HIM.

Mia thinks she has escaped her controlling ex-husband, Rob. She's found herself a new home, a new boyfriend and a new life.

But when the police arrive to tell her that Rob has been found dead on his boat, things quickly fall apart. Mia is terrified she'll be suspected, however the police are keeping all options open. They know Mia had reason to hate her ex-husband, but she's not the only one. Plenty of people wanted Rob Creavy dead, not least his new wife, Rachel.

What they don't know is that Mia has a secret, one she's desperate to protect.

But someone else knows. Someone with very dark secrets of their own . . .

A claustrophobic, twisty psychological thriller about love, trauma and revenge - perfect for fans of, THE HOLIDAY, SOMETHING IN THE WATER and THE WOMAN IN CABIN TEN.

___________________
WHAT READERS ARE SAYING ABOUT THE ONE THAT GOT AWAY

'One of my favourite thrillers of the year' *****

'Clear your schedule. Once you start reading, you won't be able to stop' *****

'All the twists and turns kept me guessing until the very last page' *****

'The ending is incredibly hard to predict' *****

'Wow, is all I can say for this book' *****

'An incredible novel that drew me in and didn't let me go'

'What a thrilling read' *****

'Dark, twisted and utterly unpredictable. A must-read!' *****