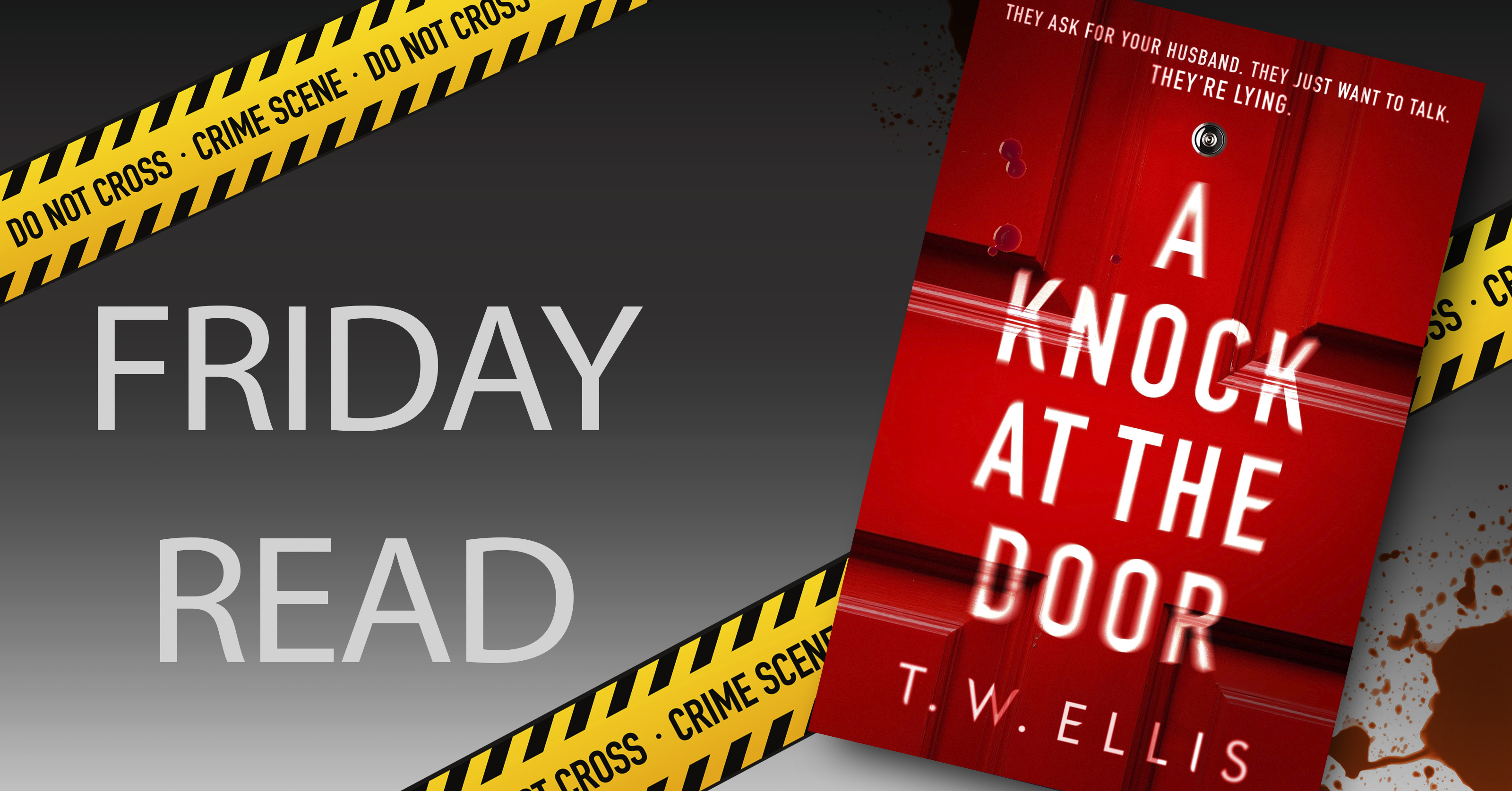 It's a simple but killer premise: your husband heads off on a business trip; a couple of hours later, two official types appearing at your door asking to speak to him. The phone rings; a voice on the end tells you not to trust the people at your door. Who do you believe?
Most of all, do you trust your husband?
Readers and critics have long adored Tom Wood's action thrillers, which have sold in their hundreds of thousands, but this psychological thriller written as T.W. Ellis is even more tense. It's a terrifying cat-and-mouse chase with a gripping mystery at its heart in which anxious, paranoid Jem tries to find out the truth about her husband all the while being pursued.
Readers of all kinds of thrillers will love its pace and twists – with the final dénouement a genuine heart-in-mouth moment. The perfect escapist binge read for lockdown, A Knock at the Door is a delicious confection designed to be wolfed down in a single serving.
Ed Wood
'Riveting, twisty as all hell, and very, very clever, A Knock at the Door is a rollercoaster ride of brilliance. TW Ellis is a superb thriller writer' --- SARAH PINBOROUGH

They ask for your husband. They just want to talk. THEY'RE LYING.

Your husband isn't who he says he is, say the people at your door. Come with us.

Don't trust them, says a voice on the phone. Run.

Who would you believe?

In this terrifying first psychological thriller by bestselling author T.W. Ellis, one woman goes on the run and is forced to question everything she held dear . . .

'A Knock at the Door is a riveting, twisty thriller that grips and intrigues from the very beginning. T. W. Ellis is the real deal' --- ALEX NORTH

'Highly original and very twisty . . . this is his first psychological thriller and it's a cracker' --- DAILY MAIL

'A thrilling fast-paced story, full of twists and turns' --- CLAIRE MCGOWAN

'Only one thing is certain with this heart-pounding thrill-ride of a novel, and that is nothing is what it seems' --- HEAT