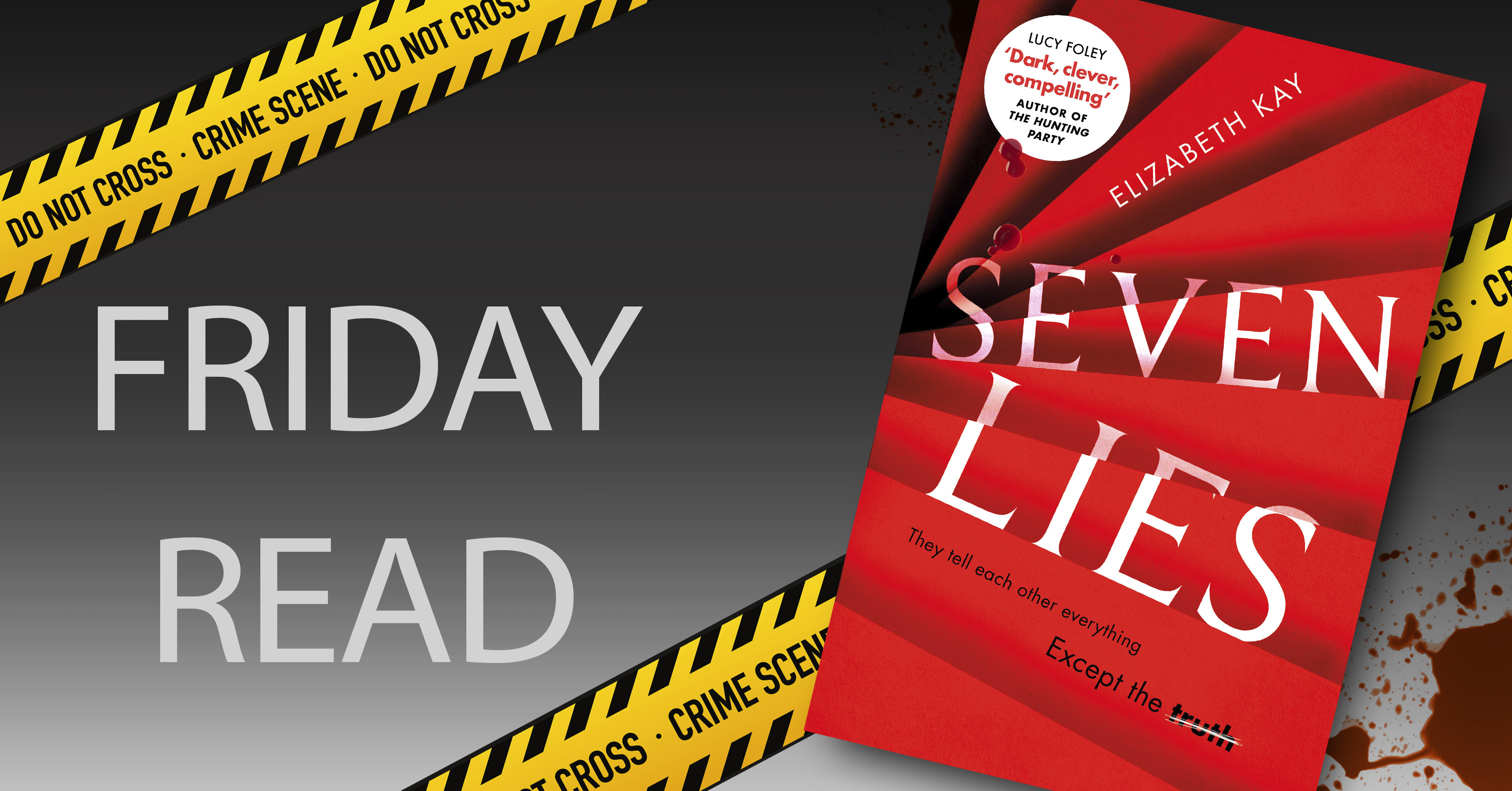 The Sphere team know that I don't give out praise randomly, so when I was hugely enthusiastic about this week's Friday Read, they knew it was for real.
This is a properly suspenseful, well-written and twisty crime tale, but with something pure and simple about it so it makes a speedy read. The best kind. The action and backstory of Jane and Marnie's lives is fascinatingly laid out and draws you in, and Charles is a perfect villain – hateful but not in an over-the-top manner, so your sympathies swing from one person to another. I would entirely recommend that you, as a crime reader, lose yourself in the tricky world of these people for a while and then be glad of your own friends . . .
Thalia Proctor
'A hugely exciting new voice in crime fiction' Lucy Foley

'The new face of domestic noir' Evening Standard

'One of the most compelling narrators I've ever encountered' Shari Lapena

'A protagonist to rival Villanelle' Cosmopolitan

___________________________________

HAVE YOU READ THE MOST EXPLOSIVE DEBUT THRILLER OF THE YEAR?

'Chilling and original' CLARE MACKINTOSH
'A tense nerve-shredder' VAL McDERMID
'The perfect pscyh thriller - smart, dark and morally ambiguous' TAMMY COHEN
'You NEED to read this one' LESLEY KARA
'Toxic friendships don't get more toxic than this' PRIMA
'Breathtakingly good' T.M. LOGAN
COSMOPOLITAN
'You won't want to put this one down' CARA HUNTER
'This is going to be the next massive thriller' PANDORA SYKES
'You'll be turning the pages deep into the night' HARLAN COBEN
'Shockingly intimate and scarily insidious' LISA GARDNER
'The new face of domestic noir' EVENING STANDARD
'Brilliantly twisty' MICHELLE FRANCES
'A clever, deliciously dark pageturner' ALICE FEENEY
'Takes the idea of the unreliable narrator and spins it on its head' ARAMINTA HALL
'Brilliantly plotted' ALI LAND
'You won't be able to put it down' CHRISTINA DALCHER

___________________________________

It all started with one little lie . . .

Jane and Marnie have been inseparable since they were eleven years old. They have a lot in common. In their early twenties they both fell in love and married handsome young men.

But Jane never liked Marnie's husband. He was always so loud and obnoxious, so much larger than life. Which is rather ironic now, of course.

Because if Jane had been honest - if she hadn't lied - then perhaps her best friend's husband might still be alive . . .

This is Jane's opportunity to tell the truth, the question is:
Do you believe her?