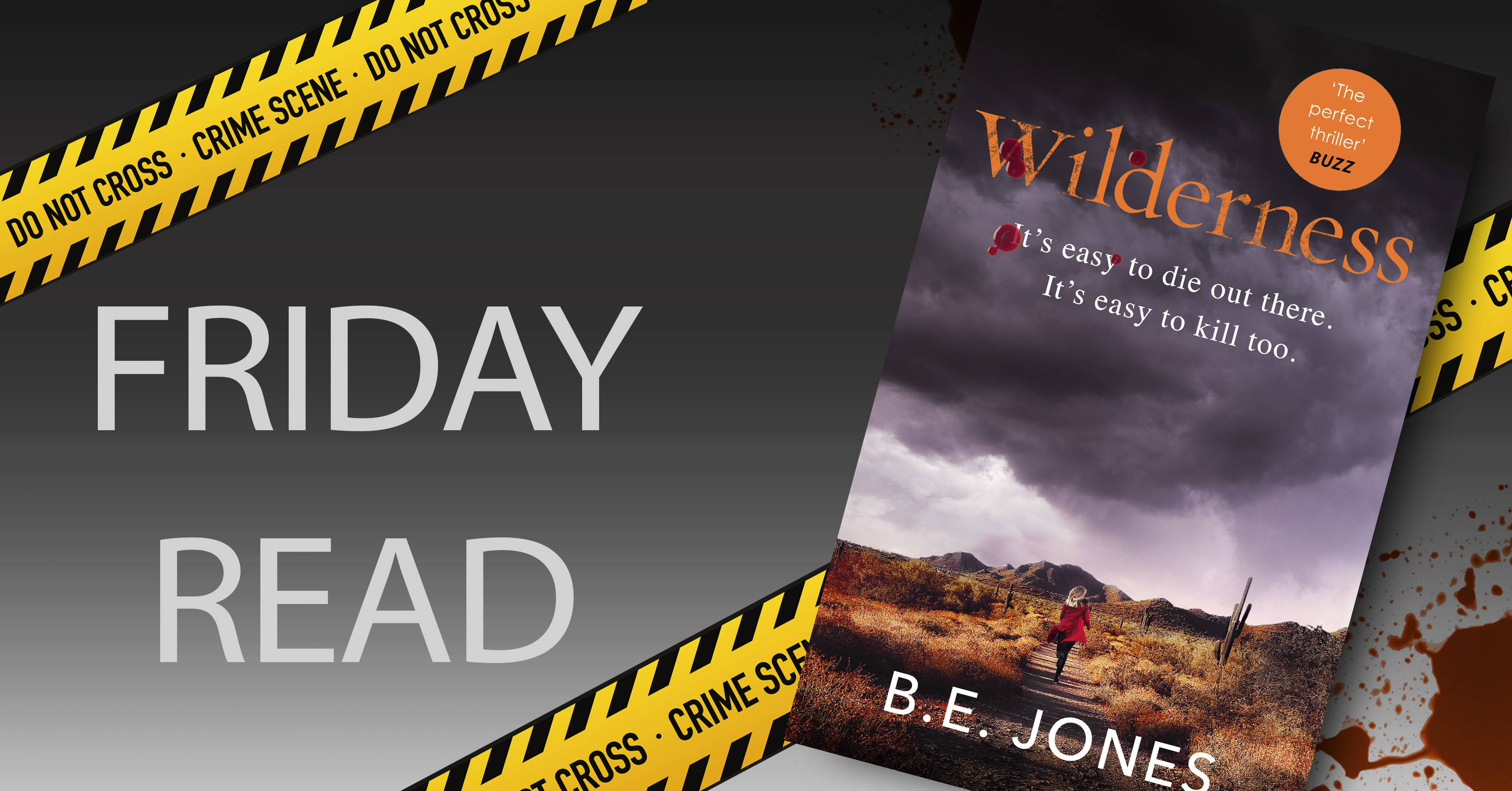 As none of us can go out this Easter weekend, why not lose yourself in Wilderness, the latest thriller from B E Jones set in the wilds of America's West Coast's national parks. If you loved psychological thrillers like Gone Girl and The Innocent Wife, then you love this. It's dark, addictive reading with an irresistible voice and dramatic landscapes.
The story begins with Liv and her husband Will setting out on the road trip of their dreams across the west coast of America. To the outside world they look like the perfect couple: young, attractive, in love and on the adventure of a lifetime. But that is far from the reality. Liv is shattered by her recent discovery of Will's affair back in New York and this is a trip to try to save their marriage. What Liv didn't tell Will when she agreed to give him another chance though is that she has set him three challenges for this trip; challenges to see if he's really sorry. If he fails her tests and proves that he doesn't deserve to be forgiven, then drastic measures will have to be taken. The wilderness is a dangerous place and accidents out here can be deadly…
This book is about a dream holiday turned nightmare and about how devastating betrayals can push the most civilised of us to embrace our wildest instincts. B. E. Jones creates the most seductive and sinister unreliable narrators and Liv's voice will suck you into the story from the first page and make it impossible to look away.
And of course, the landscapes are open, huge – and absolutely magnificent!
Krystyna Green
*Soon to be a major TV series on Amazon Prime*</font>
__________________________

LOVE CAN HURT. BETRAYAL CAN KILL.

Shattered by the discovery of her husband's affair, Liv knows they need to leave the chaos of New York to save their marriage. Maybe the road trip they'd always planned, exploring America's national parks - just the two of them - would help heal the wounds.

But what Liv hasn't told her husband is that she has set him three challenges on their trip - three opportunities to prove he's really sorry.

If he fails? Well, it's dangerous out there in the wilderness; accidents happen all the time.

And if it's easy to die, then it's also easy to kill.
____________________

What readers are saying:

'Fast paced and totally twisted. THIS IS A MUST READ'

'A dark, addictive thriller everyone should read this summer'

'Absolutely gripping'

'Superb . . . tension that oozes off the pages as you read'

'A MUST READ!!!'

'I absolutely devoured it! Lots of twists to keep you on your toes!'

'Addictive'

'If you enjoyed Gone Girl, you'll love this'

'A terrific page-turner'

'I loved every little surprise, twist and reveal'

'Edge of the seat'

'A brilliant page-turner! Loved it'

'One of the best and most surprising endings I've read in quite a long time'

'I loved this book'

'A dark story of obsession, revenge and forgiveness!'