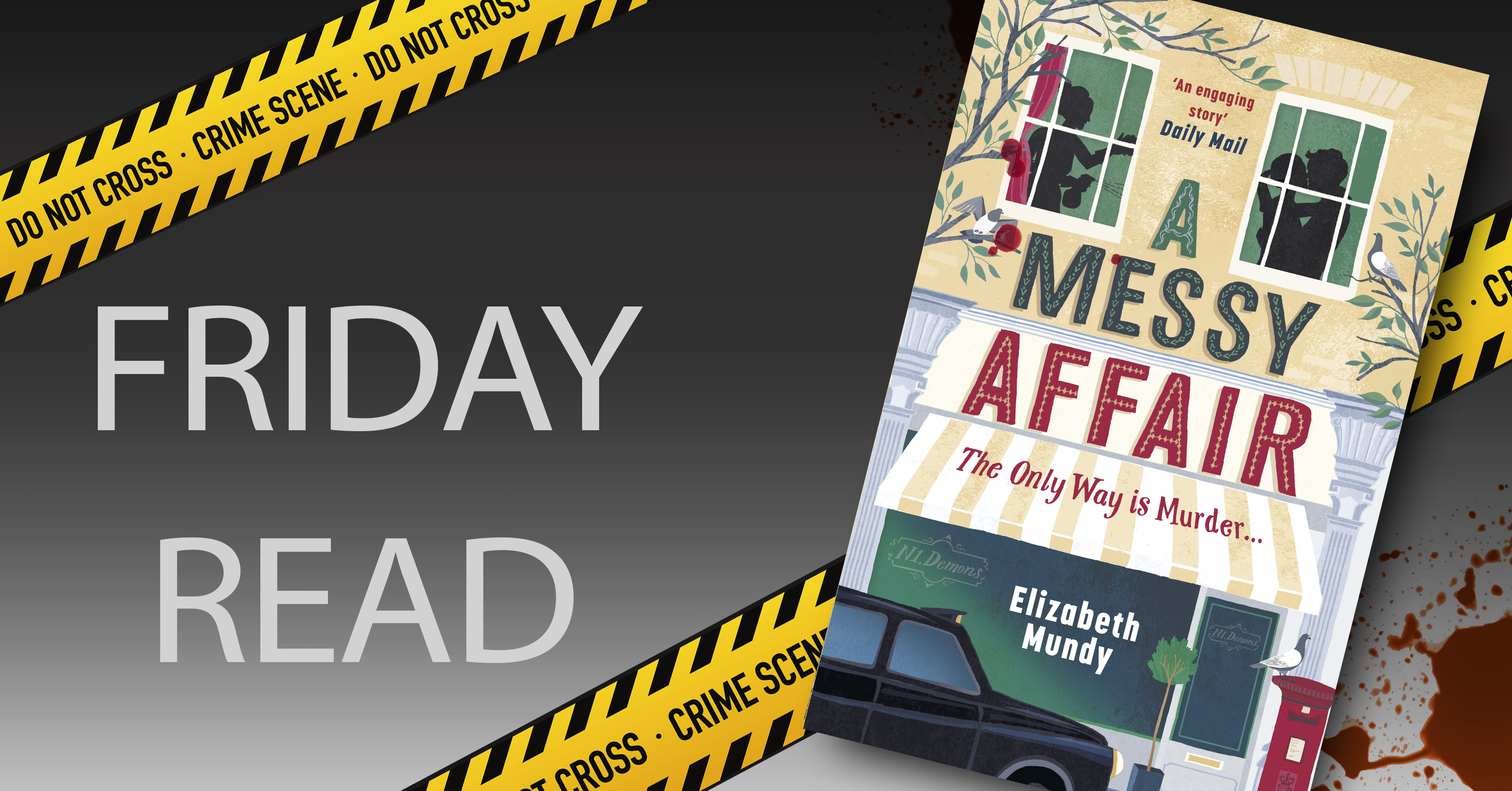 Well, if Mrs Hinch wrote crime books, this is what she would do! Liz Mundy's Hungarian protagonist Lena (rhymes with 'trainer') is a cleaner whose services the houses of the rich and famous in Islington. This is her third outing for Constable, and here she is thrown into the world of reality TV when her cousin Sarika's boyfriend, Terry, disappears . . . and then turns up dead. Terry was the star of the most talked-about show on television, N1 Demons, and he clearly made as many enemies as he took on girlfriends – before deciding Sarika might be The One. And now Lena has to scrub her way through the grimy world of reality TV, online dating and betrayed lovers to prevent the same fate from happening to Sarika.
The action centres around the flashy bar NI Demons at the Angel, Islington. Funny, sharp and knowing, it also comes with a few housecleaning life hacks and tips. This is such a clever, many-layered book, no wonder Vaseem Khan has called it 'perfect for our multicultural age'.
So start the year with a new broom and get stuck in up to your elbows with Liz and Lena. Because as it says in the cover shoutline: in the world of reality TV, the Only Way is Murder . . .
Krystyna Green
'Warm-hearted but sharp-tongued...it's hard to think of a better amateur sleuth series in the last decade' Morning Star

'Light-hearted and engaging . . . a perfect antidote to the January blues' Irish Independent

The only way is murder . . .

Lena Szarka, a Hungarian cleaner working in London, is forced to brush up on her detective skills for a third time when her cousin Sarika is plunged into danger.

Sarika and her reality TV star boyfriend Terry both receive threatening notes. When Terry stops calling, Lena assumes he's lost interest. Until he turns up. Dead. Lena knows she must act fast to keep her cousin from the same fate.

Scrubbing her way through the grubby world of reality television, online dating and betrayed lovers, Lena finds it harder than she thought to discern what's real - and what's just for the cameras.

Praise for Elizabeth Mundy

'Beautiful writing' The Sun

'Perfect for our multicultural age' Vaseem Khan

'A deliciously light and amusing souffle of a book' Irish Independent

'Witty and warm but with an unsentimental core of steel' Morning Star

'Poignant, funny and races effortlessly along' Elodie Harper

'As warm and satisfying as a bowl of goulash' LC Tyler