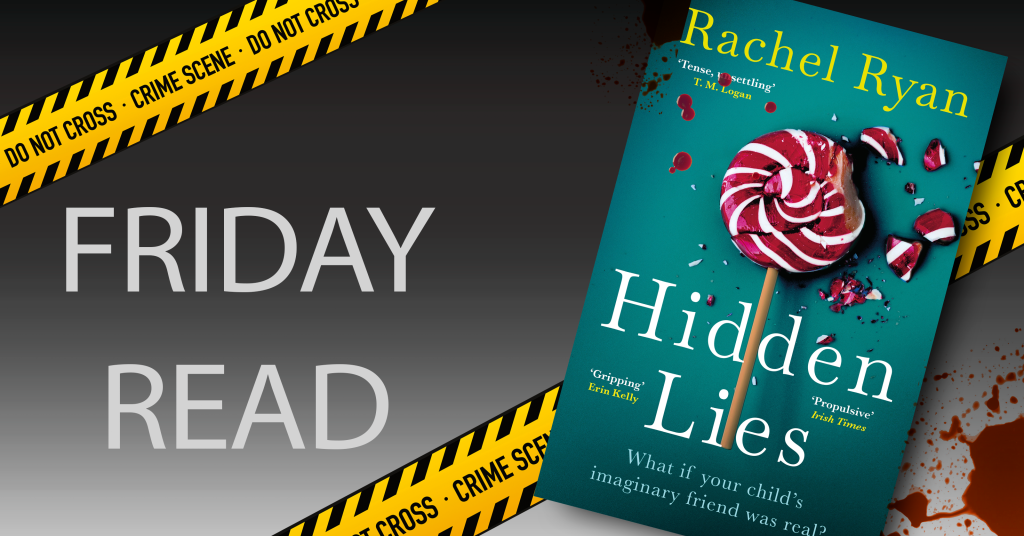 Rachel Ryan is an author that we're extremely excited to launch this year. Hidden Lies is her debut novel and it's a stunning psychological thriller that 'looks set to see her join the ranks of the thriller-writing heavyweights' (Irish Independent). Set in Rachel's hometown of Dublin, the novel tells the story of Georgina, who is grieving for her mother's death when her young son, Cody, begins mentioning an imaginary friend – a woman he calls his 'New Granny'…
This is a thriller that will give you goose bumps, that will have you racing through the pages but that will also leave you in tears. Rachel is a beautiful writer, crafting characters that get under your skin and creating a novel with superb emotional depth as well as a riveting plot. The denouement delivers an unpredictable and completely devastating twist that will stay with you long after you finish turning the pages!
The early release of Hidden Lies in Ireland last year saw the novel instantly hit the Top Ten Bestseller list and Rachel praised by some of her crime writing idols that she grew up reading, such as Erin Kelly: 'Hidden Lies heralds a bright new voice in psychological thrillers'.
Hannah Wann
THE TOP TEN BESTSELLER

'A tense, unsettling thriller' T. M. LOGAN, author of THE HOLIDAY

'Gripping . . . a bright new voice in psychological thrillers' ERIN KELLY, author of HE SAID/SHE SAID

'Packed with tension and twists' CANDIS

'I didn't put it down until I had turned the final page' LIZ NUGENT, author of OUR LITTLE CRUELTIES

'Gripping, propulsive' IRISH TIMES

'Eerie and unsettling' CATHERINE RYAN HOWARD, author of THE NOTHING MAN

'A breathless, gut-wrenching thriller' WOMAN'S OWN

'Pacy, clever and tense' JO SPAIN, author of THE PERFECT LIE

'Packs an emotional punch' IRISH INDEPENDENT

'A high-speed, heart-stopping ride' EDEL COFFEY, author of BREAKING POINT

'Beautifully written, perfectly paced' THE TABLET
___________


What if your child's imaginary friend was real?

All children have imaginary friends. It's perfectly normal.

But when Georgina's young son Cody tells her about his 'New Granny', a mysterious friend from the park, the words send shivers down her spine. Georgina's beloved mother died only months ago.

Her husband Bren is certain the woman is an invention, Cody's way of grieving for his grandmother, but there's something in the way Cody talks about his new friend that feels so real.

Is someone out there, watching Georgina's family from the shadows?

Is Cody's imaginary friend not so imaginary after all?
___________

An absolutely gripping psychological thriller with an emotional punch that will take your breath away. The perfect suspense novel for fans of Lisa Jewell, Clare Mackintosh and Jane Corry.


What readers are saying . . .
***** 'Wow . . . unputdownable'
***** 'This was amazing! Chilling and tense'
***** 'Thrilling, engrossing page-turner'
***** 'Gave me chills'
***** 'Such a GOOD read . . . gripping, tense and unpredictable'
***** 'I was gripped from first page to last'
***** 'I couldn't put it down'