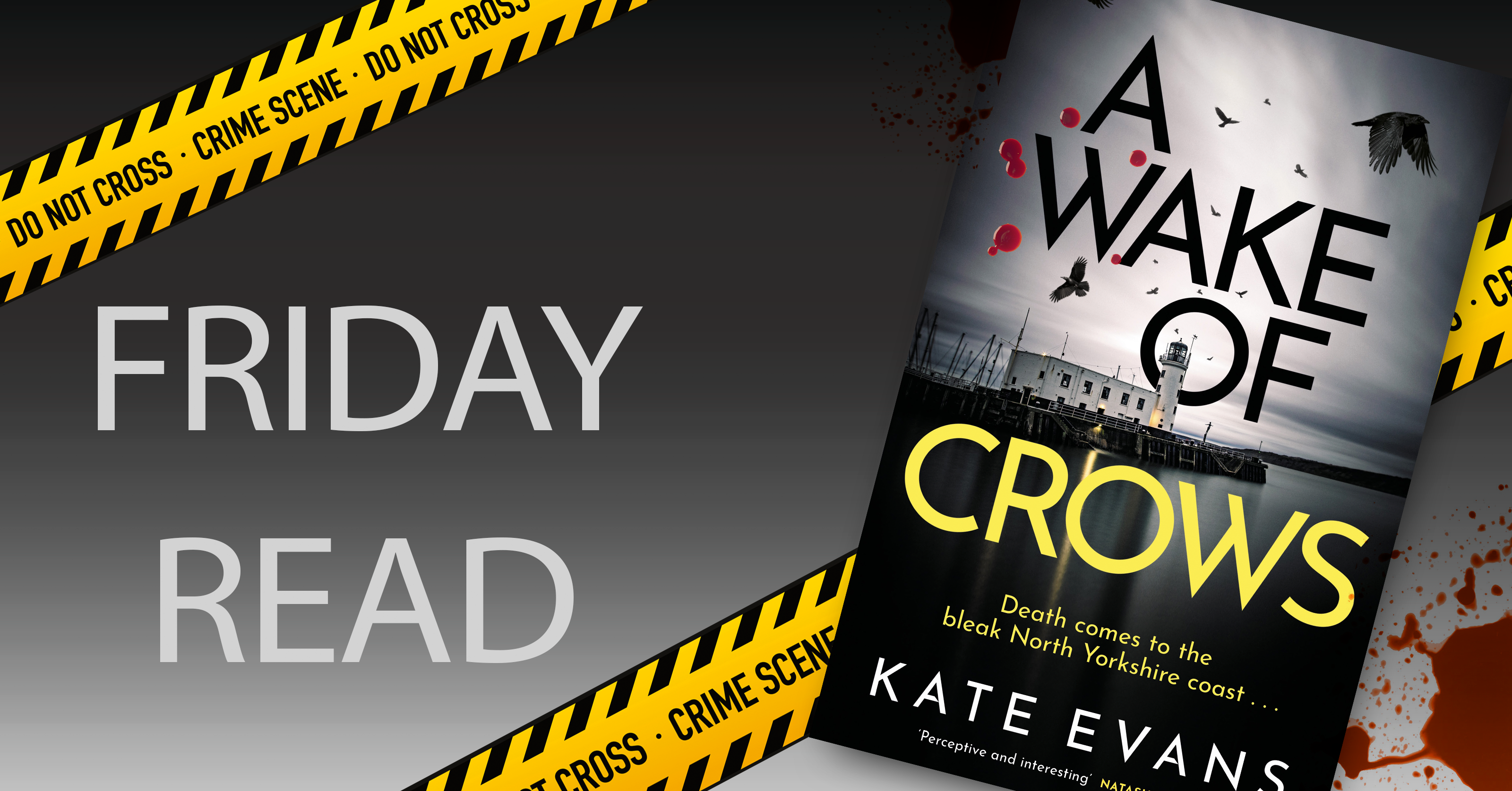 This week we celebrate the publication of A Wake of Crows by debut author Kate Evans.  It's the first in a series; a police procedural set in Scarborough, a place Kate knows well as not only does she live there, she makes a point of swimming in the sea there on most days, no matter what the weather!
Brooding and menacing, it introduces us to a totally believable and relatable protagonist, middle-aged and menopausal DCI Donna Morris, who has chosen to do her probationary year in the seaside town on the North Yorkshire coast. But Donna also hides many secrets – that of her past, and those of the present too and her real reason for wanting to be based in Scarborough…
As the tension slowly creeps up and Donna's secrets are revealed one by one, I guarantee you will be sucked into this… and then a body is discovered, which may or may not have something to do with Donna and her subterfuge.  We're so delighted to be publishing this confident debut and I urge you to go out and pick up a copy to see you through this upcoming long Easter weekend!
Krystyna Green
Donna Morris has chosen to do her probationary year as detective constable in the small seaside town of Scarborough. But on her first day, a body is found in the woods: the corpse of Henrik Grünttor presents itself as that of a homeless man, dead from his own drug use. However, until recently, Grünttor had been working at the local GCHQ centre on the Russian section and the postmortem reveals the cause of his death to be uncertain.

Now in her early fifties, Donna has her own reasons for wanting to be in Scarborough, ones she would prefer to keep from her colleagues. For she's not been drawn there by the landscape or the light, or even the beach, but to be closer to her wayward daughter - a daughter serving time in the nearby prison for GBH. Yet beyond even this, Donna hides another secret: she grew up in East Berlin, escaping across the wall in the early 1980s.

Due to the circumstances of her past Donna is drawn to the dead man whose background is not dissimilar to hers... and her persistence reveals there are several people who wanted Grünttor dead -- and gathered around him in his final days like a wake of crows...