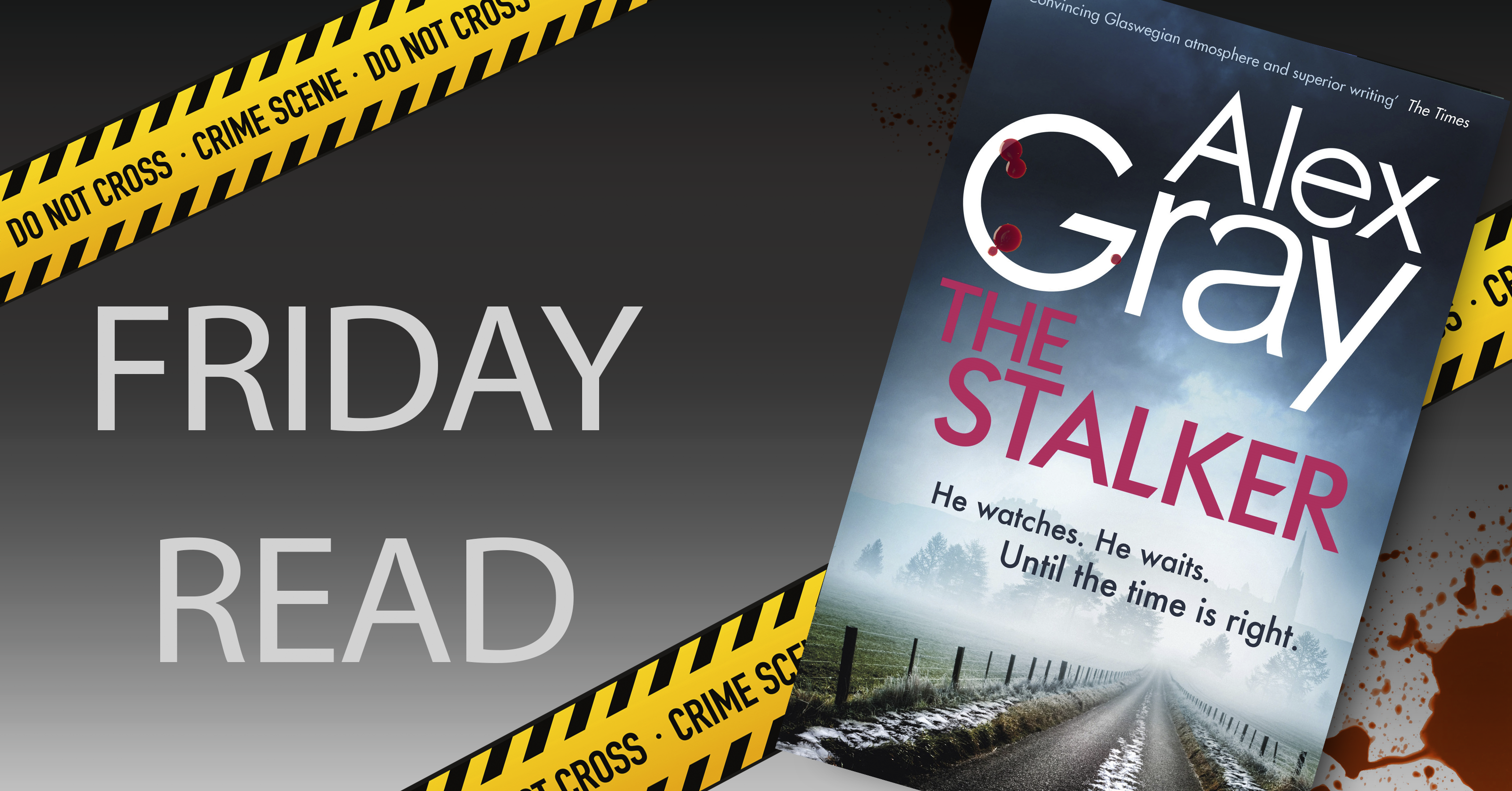 When it's cold and dark outside, I personally can't think of anything better than snuggling up on the sofa with a great detective novel. Alex Gray's DSI William Lorimer series has long been a favourite of mine (and I'm not alone, it has sold more than a million copies worldwide!), but her latest, The Stalker, is possibly one of her most compelling. William Lorimer is the best kind of detective; he's whip-smart and relentless, but he's also deeply kind and has enormous amounts of integrity. He gets into some pretty tight spots (especially in this novel) so your heart is really in your mouth when you're reading, but you do feel fundamentally safe in the knowledge that justice will prevail somehow . . . even if you're a few chapters from the end and can't see how it's going to! That's why it's the perfect companion for a bleak November evening. And the other brilliant thing about the Lorimer series is that you can dive in at any point – you don't have to have read the previous books to follow the plot. So whether you're a die-hard Alex Gray fan like me, or whether you're coming to the series for the very first time, I highly recommend you pick up The Stalker. Trust me, you won't be disappointed.
Rosanna Forte
***Discover your next reading obsession with Alex Gray's bestselling Scottish detective series***

Don't miss Alex Gray's gripping new Lorimer novel. Before The Storm is out in hardback and available to pre-order in paperback for November

Whether you've read them all or whether this is your first Lorimer novel, THE STALKER is perfect if you love Ian Rankin, Val McDermid and Ann Cleeves


WHAT THEY'RE SAYING ABOUT THE LORIMER SERIES:

'Warm-hearted, atmospheric' ANN CLEEVES
'Relentless and intriguing' PETER MAY
'Move over Rebus' DAILY MAIL
'Exciting, pacey, authentic' ANGELA MARSONS
'Superior writing' THE TIMES
'Immensely exciting and atmospheric' ALEXANDER MCCALL SMITH
_________________________

A murder on their doorstep
A case that's too close to home . . .

The body of a young woman has been discovered in Bellahouston park, the second in a matter of months. It's clear to Detective Superintendent William Lorimer of Police Scotland that they have a repeat killer on their hands, who is sure to strike again.

Lucky for DSI Lorimer that his wife, Maggie, is miles away from potential danger, touring Scotland to promote her first book. Faced with strangers at every event, Maggie doesn't notice the quiet, non-descript man sitting in the back row.

But he has noticed Maggie Lorimer. And soon his will be a face she never forgets.