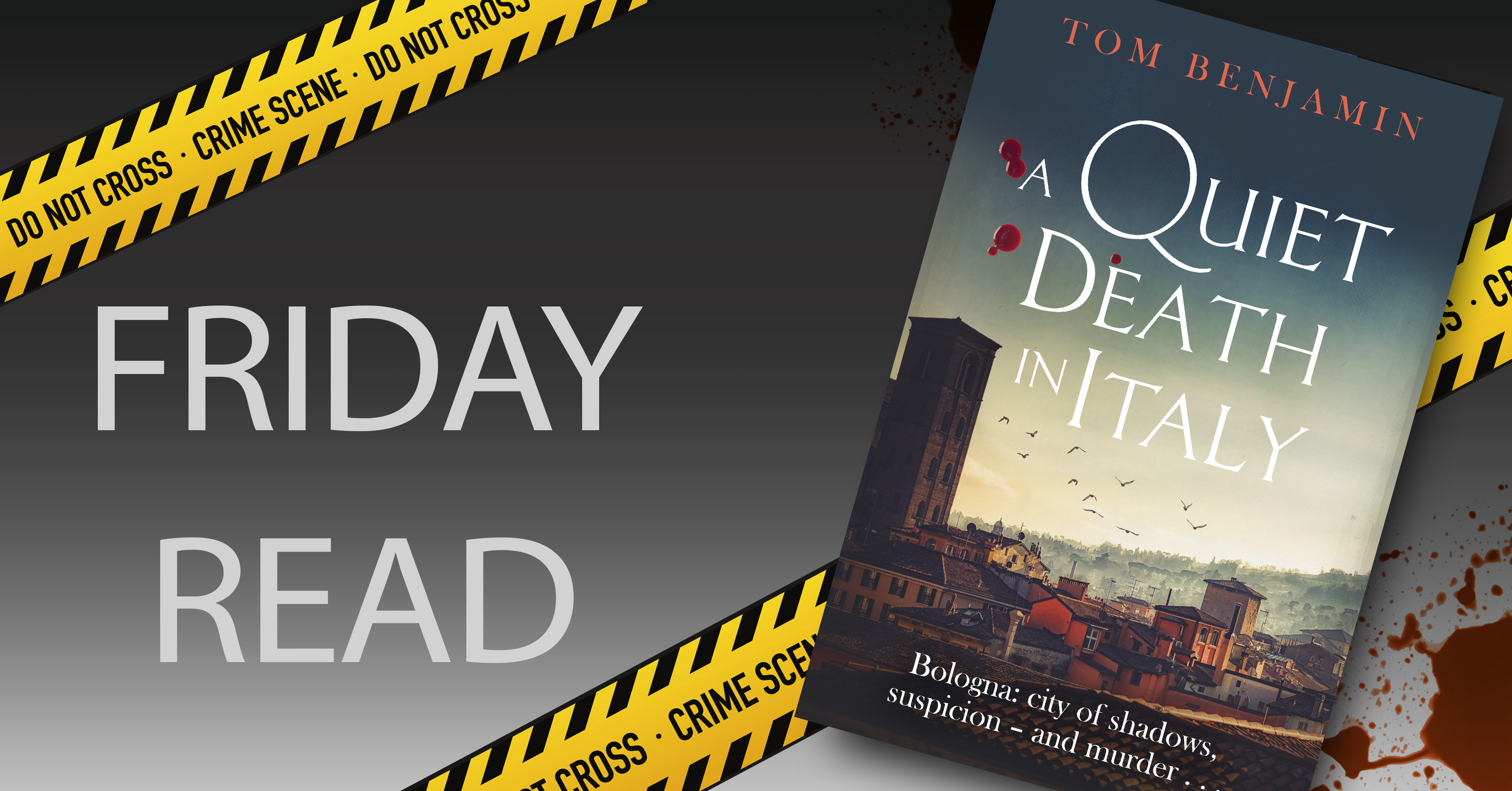 What is the perfect antidote to miserable November weather? A crime novel that transports you to the sunnier climes of Italy, to a city full of beautiful piazzas and delicious tagliatelle al ragu: Bologna. A Quiet Death in Italy is the debut novel from Tom Benjamin and the start of a new crime series set in Bologna, featuring English private investigator Daniel Leicester. Despite the gorgeous location of the book and the plentiful references to mouth-watering meals in it (Bologna is Italy's 'food capital', after all), this is not a crime novel lacking in darkness and grit. Beneath the beauty of the city, there is a sinister underside of corruption, anarchy and murder – providing Daniel Leicester with plenty of investigations to keep his and his father-in-law's detective agency in business.
Hannah Wann
'The locale is brought to life . . . the plot keeps you guessing' The Times

'A slow-burning, tense and brooding thriller' The Herald Scotland

___________

Bologna: city of secrets, suspicion . . . and murder

When the body of a radical protestor is found floating in one of Bologna's underground canals, it seems that most of the city is ready to blame the usual suspects: the police.

But when private investigator Daniel Leicester, son-in-law to the former chief of police, receives a call from the dead man's lover, he follows a trail that begins in the 1970s and leads all the way to the rotten heart of the present-day political establishment.

Beneath the beauty of the city, Bologna has a dark underside, and English detective Daniel must unravel a web of secrets, deceit and corruption - before he is caught in it himself.

A dark and atmospheric crime thriller set in the beautiful Italian city of Bologna, perfect for fans of Donna Leon, Michael Dibdin and Philip Gwynne Jones.