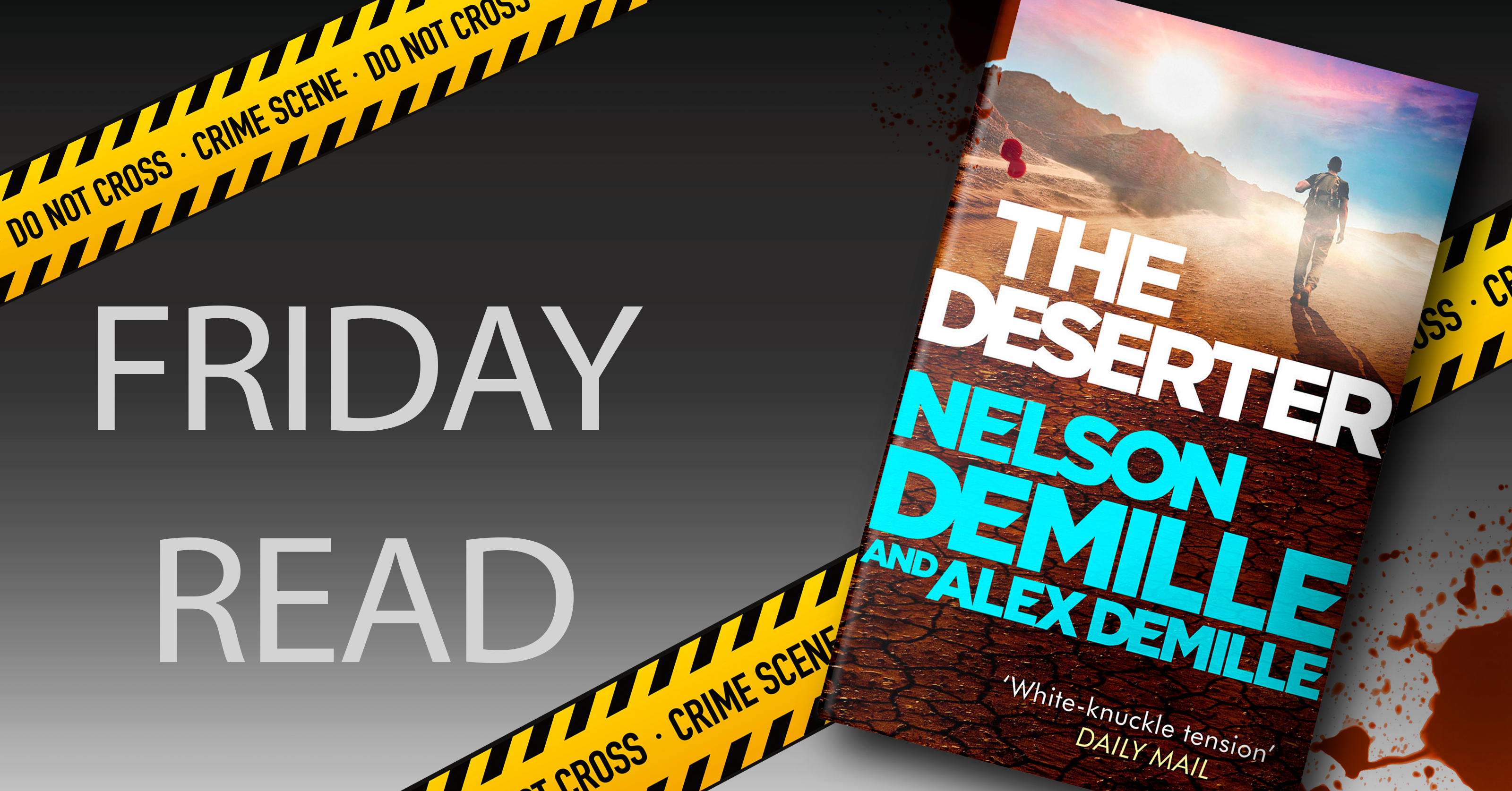 Nelson DeMille has decades of amazing thriller novels under his belt, all filled with dry, sometimes cheeky wit, compassion and fantastic set pieces. The Deserter is no different – but it is the first novel he has co-written since 1998's Mayday, and this time it's significant: his co-author is his son, Alex, whose screenwriting credentials bring with them a healthy dollop of cinematic atmosphere.
DeMille fans can rest easy though, as the master's voice is very much intact. The book excels in the tension of simply being in such a dangerous location: it really does feel as though danger is around every corner. The DeMilles have deep sympathy for the everyday people suffering under the regime (and little for the power games of world powers), all the while channelling their heroes towards the inevitable stand-off. And that climax, as ever, does not disappoint. Great stuff.
Ed Wood
Military cop Scott Brodie is the guy you send in when the other guys can't solve a case. Now he's on the hunt for a dangerous ex-Delta Force deserter named Kyle Mercer, and may have met his match.

***The brand new novel from America's Greatest Living Thriller Writer.***

When Delta Force Captain Kyle Mercer disappeared from his post in Afghanistan, a video released by his Taliban captors made international headlines. But circumstances were murky: Did Mercer desert before he was captured? Then a second video sent to Mercer's Army commanders leaves no doubt: the trained assassin and keeper of classified Army intelligence has willfully disappeared.

When Mercer is spotted a year later in Caracas, Venezuela, top military brass task Scott Brodie and Maggie Taylor of the Criminal Investigation Division to fly to Venezuela and bring Mercer back to America-dead or alive. Brodie knows this is a difficult mission, made more difficult by his new partner's inexperience and by his suspicion that Maggie Taylor is reporting to the CIA.

Tense, exotic and inspired by a real-life story, the new thriller from number one New York Times bestseller Nelson DeMille and his son, screenwriter Alex DeMille is an absolute must read.