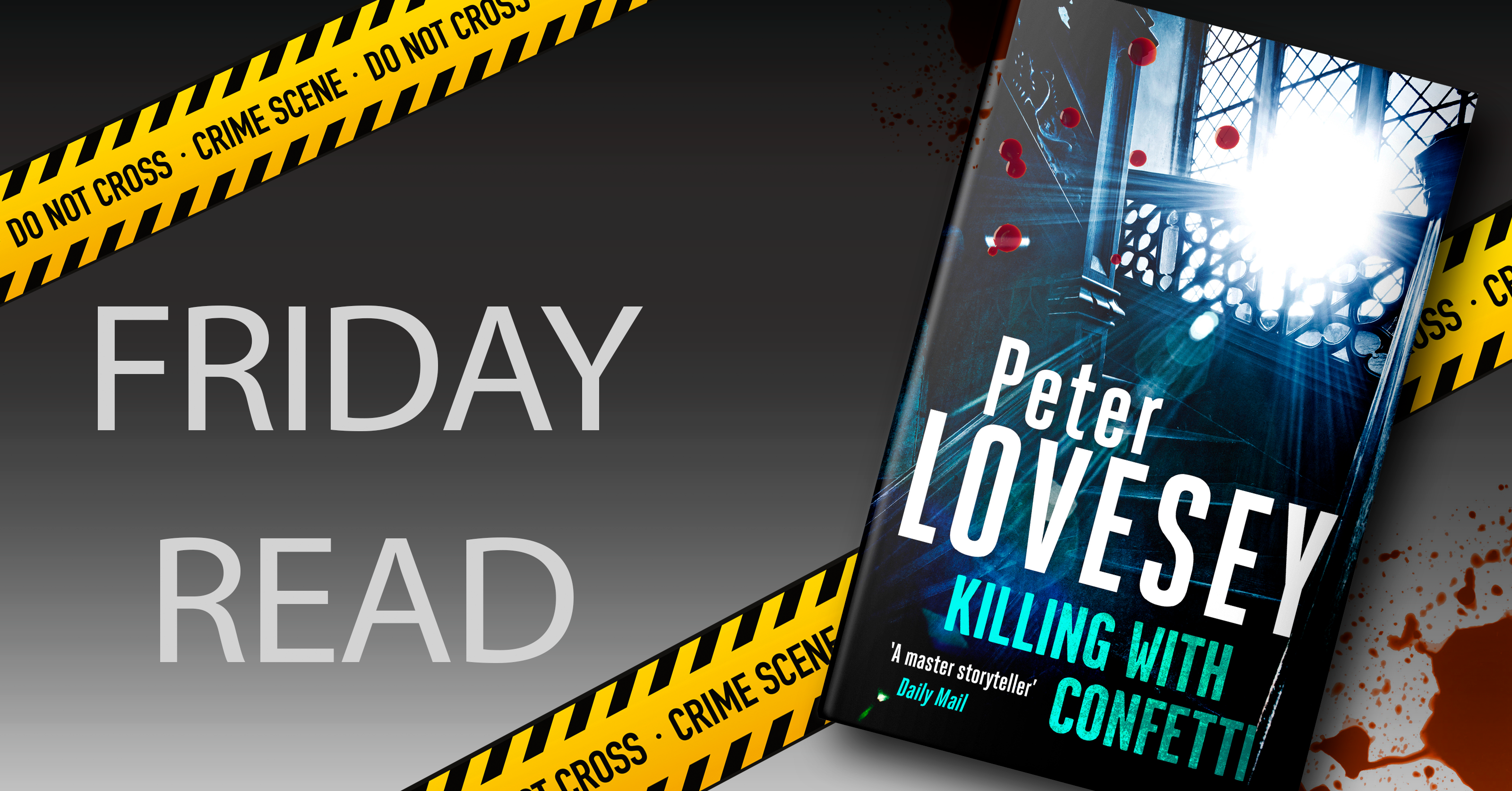 The Peter Diamond series is an excellent contribution to the world of British police procedurals, with our hero, the head of CID, solving cases in beautiful Bath and its environs. The town comes into play in this book through a wedding, which involves the Roman Baths and the Abbey. But, of course, with a dead body. This is a tale full of wry humour and drama, and an excellent addition to the series – but it won't hurt if you fancy picking up Diamond's adventures right here!
Thalia Proctor
The eighteenth book in the award-winning Peter Diamond series, from Peter Lovesey.

As a New Year begins in Bath, Ben Brace proposes to his long-term girlfriend, Caroline. The problem is that she's the daughter of notorious crime baron, Joe Irving, who is coming to the end of a prison sentence. And Ben's father George is Bath's Deputy Chief Constable. But mothers and sons are a formidable force: a wedding in the Abbey and reception in the Roman Baths are set in place before the career-obsessed DCC can step in.

Peter Diamond, Bath's head of CID, is appalled to be put in charge of security on the day. Ordered to be discreet, he packs a gun and a guest list in his best suit and must somehow cope with potential killers, gang rivals, warring parents, bossy photographers and straying bridesmaids. The laid-back Joe Irving seems oblivious to the danger he is in from rival gang-leaders, while Brace can't wait for the day to end.

Will the photo-session be a literal shoot? Will Joe Irving's speech as father of the bride be his last words? Can Diamond pull off a miracle, avert a tragedy and send the happy couple on their honeymoon?

Bath detective Peter Diamond finds himself at a prestigious wedding that ends in murder...