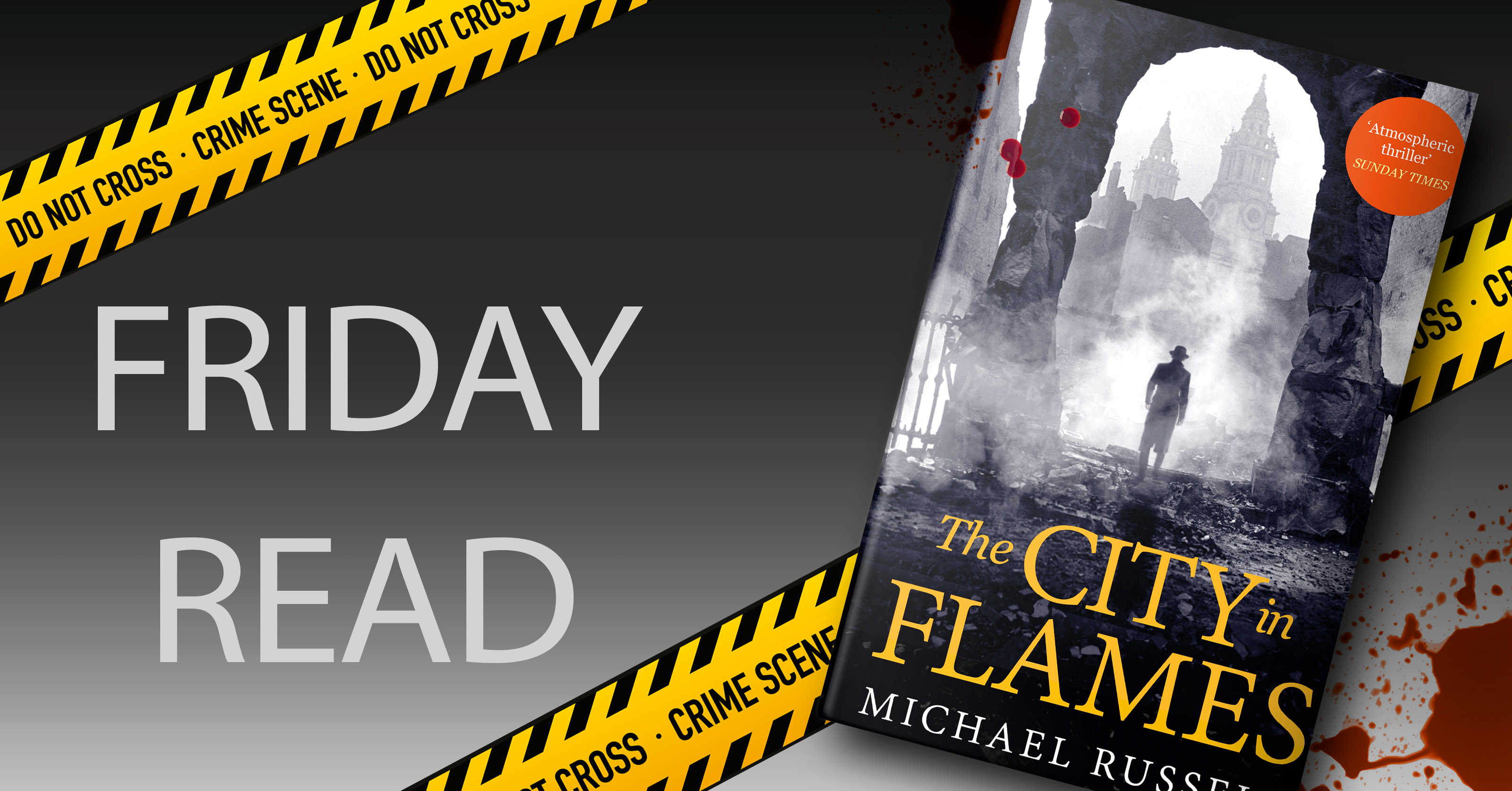 If you like slow-burning, intelligent and involving thrillers, then Michael Russell's series, set in Dublin at the outbreak of World War II and featuring Stefan Gillespie, is for you.
In this fifth outing for Stefan, the war takes him away from Dublin, over the water to London at the time of the Blitz, where he becomes involved with an IRA cell looking to blow up the Irish prime minister with Nazi funding.
Elegant, involving and beautifully executed, this is a crime novel that gives so much more: an explanation of historical fact skilfully interwoven with absorbing storytelling. This book will transport you to another time and have you utterly enthralled. You'll finish it with a far greater knowledge of Irish history and its place in the second world war than when you first started, that is guaranteed.
Krystyna Green
1940. A woman lands on the Scottish coast from a German flying boat and goes to ground, hunted by British Intelligence.

Suspended from the Irish police for reasons he won't explain, Detective Inspector Stefan Gillespie is working on his father's farm in Wicklow. One day he vanishes, leaving no sign of where he is heading - or why. Even in rural Ireland, rumours of assassination and Nazi spies fill the air, leaving Stefan's father to wonder whether he is in terrible danger.

Meanwhile in London, Stefan is undercover, working in a pub: The Bedford Arms in Camden. Run by an alcoholic, bankrupt landlord, it's a wartime refuge for the Irish in London. And while the city shakes under the Blitz, Stefan falls into a romance with Vera Kennedy, an Irishwoman who has her own dark secrets to hide.
But behind closed doors, a different war is being fought, and Stefan has more work than pulling pints on his hands. The Bedford Arms hides some unexpected dangers. The drunken landlord is not as witless as he seems, and Stefan's mission is under perilous threat.

When Vera disappears, he discovers that the Nazis were far closer to home than he thought. As he embarks on a journey to trace Vera from London to Ireland, Stefan will have to decide where his true loyalties lie.

Praise for Michael Russell

'Complex but compelling . . . utterly vivid and convincing' Independent on Sunday

'A superb, atmospheric thriller' Irish Independent

'A thriller to keep you guessing and gasping' Daily Mail

'Atmospheric' Sunday Times