The Crime Vault Unlocked: Start a New Series
If you're looking for your next addictive crime thriller series to race through then look no further…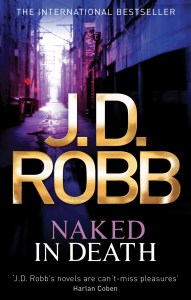 The In Death series – J.D. Robb
Back in 1995, J.D. Robb began her New York Times bestselling In Death series, introducing the tough as nails homicide cop, Lieutenant Eve Dallas. In over ten years on the force, she's seen it all – and knows her survival depends on her instincts. But, in the first novel in the series, Naked in Death, Eve goes against every warning telling her not to get involved with Roarke, a charismatic Irish billionaire – and a suspect in her latest murder investigation.
Find out what happens next in Naked in Death now.
The Washington Poe series – M. W. Craven
This dark crime series introduces Washington Poe and the brilliant but socially awkward Tilly Bradshaw. With twists and turns, this is one series of books you won't be able to put down.
In The Puppet Show, the first in the series, a serial killer is burning people alive in the Lake District's prehistoric stone circles. He leaves no clues and the police are helpless. When his name is found carved into the charred remains of the third victim, disgraced detective Washington Poe is brought back from suspension and into an investigation he wants no part of.  The elusive killer has a plan and for some reason Poe is part of it. As the body count rises, Poe discovers he has far more invested in the case than he could have possibly imagined. And in a shocking finale that will shatter everything he's ever believed about himself, Poe will learn that there are things far worse than being burned alive …
Read The Puppet Show now.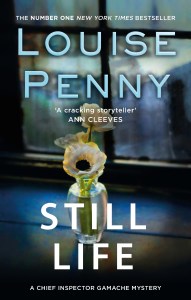 The Chief Inspector Armand Gamache series – Louise Penny
The first in the gripping and full of suspense series from the New York Times bestselling author Louise Penny, Still Life, introduces Chief Inspector Gamache and his team as they travel to Three Pines from the Surete du Quebec after a body is discovered in the woods on Thanksgiving Weekend. Gamache cannot understand why anyone would want to deliberately kill well-loved artist Jane Neal, especially any of the residents of Three Pines – a place so free from crime it doesn't even have its own police force.
But Gamache knows that evil is lurking somewhere behind the white picket fences and that, if he watches closely enough, Three Pines will start to give up its dark secrets…
Read Still Life now.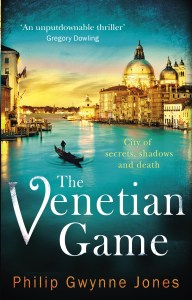 The Nathan Sutherland series – Philip Gwynne Jones 
This is a series of haunting thrillers set in the heart of Italy's most secretive city. In the first in the series, The Venetian Game, Nathan Sutherland enjoys a steady but unexciting life translating Italian DIY manuals. All this changes dramatically when he is offered a large sum of money to look after a small package containing an extremely valuable antique prayer book illustrated by a Venetian master. But is it a stolen masterpiece – or a brilliant fake?
Unknown to Nathan, from a vast mansion on the Grand Canal twin brothers Domenico and Arcangelo Moro, motivated by nothing more than mutual hatred, have been playing out a complex game of art theft for twenty years. And now Nathan finds himself unwittingly drawn into their deadly business…
Read The Venetian Game now.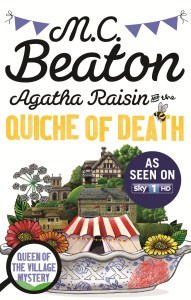 The Agatha Raisin series – MC Beaton
This series of murder mysteries stars Agatha Raisin, a high-flying public relations supremo who has decided to take early retirement. Wanting to make friends in her new Cotswold village, she enters the local quiche-making competition – and to make quite sure of first prize she secretly pays a visit to a London deli. Alas, the competition judge succumbs after tasting her perfect quiche, and Agatha is revealed as a cheat and potential poisoner. Definitely not the best start. So Agatha must turn amateur sleuth – she's absolutely got to track down the real killer!
Read The Quiche of Death now.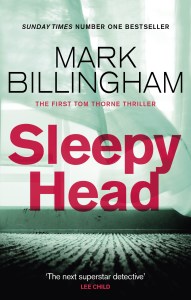 The Tom Thorne series – Mark Billingham
Starring one of British crime fiction's most iconic detectives, Tom Thorne, and his partner Nicola Tanner, Sleepyhead follows a case that changed crime fiction forever…
Alison Willetts has survived a stroke, deliberately induced by a skilful manipulation of pressure points on the head and neck. She can see, hear and feel but she is completely unable to move or communicate. In leaving Alison Willetts alive, the police believe the killer's made his first mistake. Then DI Tom Thorne discovers the horrifying truth: it isn't Alison who is the mistake, it's the three women already dead. Thorne must find a killer whose agenda is disturbingly unique, and Alison, the one person who holds the key to the killer's identity, is unable to say anything…
Sleepyhead is out now. The prequel to the series, Cry Baby, came out this week.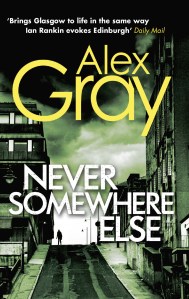 The William Lorimer series – Alex Gray
Fans of atmospheric police procedurals will love watching Glasgow vividly come to life with the shocking twists and turns characteristic of the DCI William Lorimer series.
In Never Somewhere Else, DCI Lorimer must find the killer of three young women discovered strangled and mutilated in a Glasgow park. Frustrated by a lack of progress in the investigation, Lorimer is forced to enlist the services of Dr Solomon Brightman, psychologist and criminal profiler. Together they form an uneasy alliance. But when a homeless man is brought in for questioning the investigation takes a bizarre turn. Soon Lorimer has to scratch the surface of the polished Glasgow art world and reveal the dark layers hidden beneath…
Read Never Somewhere Else now.