How Wilderness came to life by B. E. Jones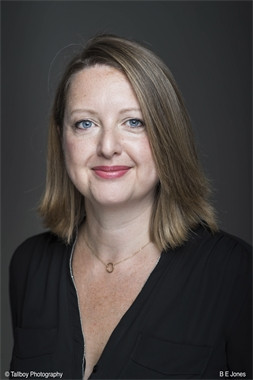 B. E. Jones discusses the inspiration for her new psychological thriller, Wilderness, which is out now.
As a child I loved poring over books, fantasising about film locations, planning trips to far-flung places and inventing stories I could find myself part of when I arrived there. Yes, I was a kid with an active imagination, just as well since, growing up in post-industrial South Wales, I thought those journeys were dream trips I'd probably never make.
When I was old enough to start saving my pennies and finally indulging my passion, it hit me that, even as adults, any chance to travel is more than just a break from the routine. It presents the possibility of a break from ourselves, a chance to be better, more interesting, more exciting than the nine-to five week allows us to be – or to be much worse!  At least, that's what the crime writer in me has always thought, continually looking for the dark currents beneath those picturesque holiday photos, wondering what might happen if a dream holiday turned sour.
In that way the nubby little kernel of Wilderness was lodged in my brain long before it had a title and a marriage in crisis at its heart. It was a recurring feeling, a nagging image of a character in their holiday best, lost and crying, that hung around the corners of my head for years, travelling with me in my suitcase.
But how did my own experiences directly influence my story about a woman trying to decide whether or not she wants, or needs, to kill her unfaithful husband?
To begin with, I visited New York in my twenties, as part of my first really independent adventure as a postgraduate, travelling after working as a counsellor on an American summer camp. That hot, sticky September, I was captivated by the cinematic landscape of steaming subways and gleaming skyline, so it made perfect sense to make it the setting for the beginning of Olivia's journey, a working-class girl from Cardiff, uprooted to a city where dreams and nightmares suddenly collide.
When her husband is offered a promotion and an apartment in Manhattan, she thinks it's an opportunity to realise her dreams too, but within a few months she's hit by the carnage that follows the discovery of his affair. But whereas so many novels deal with the wronged woman setting out on a simple path of revenge, few actually explore the damage infidelity can cause to an individual and the choices they face. The city that never sleeps seemed the perfect place for Liv to play out her trauma as she begins stalking the streets, wondering what the alternatives to a massive divorce settlement might be.
In another way it was two (very happy, non-homicidal) American road trips I took with my husband, that inspired the potentially murderous way Liv's breakdown plays out – the idea of testing her husband to see if she can forgive him – as they hit the road together, cooped up in a car, trying desperately to have a good time.
Driving through the relentless Arizona desert we had experienced, first-hand, the scope of a country, and its endless sky, so vast, that, like Olivia, I felt myself shrinking into insignificance before it. Later, arriving on the south rim of the Grand Canyon one late June afternoon, we were astonished that we could walk right up to the edge, like grown-ups with the common sense to stay back from the dizzying drop, which, in a flash, struck me as an ideal alternate reality situation for an accident or even a murder.
Then, travelling from San Francisco into the high Sierras, climbing the hairpin bends into Yosemite National Park with the forests rising around us, we felt like we were journeying into a wild, fairy-tale world. This was before social media of course, pretty much before smart phones too, and the sense of isolation was unnerving, even though, in reality, we were rarely more than a mile from a ranger station or sandwich stand.
Still, while we gasped in wonder at waterfalls and granite cliffs, there was something alarming under the skin of all that beauty, the idea that it might turn on you if you weren't looking, show you its teeth if you strayed from the path. There's a reason many fairy tales are set in dark, dark, woods. Believe me real forests are scary, even on a sunny afternoon in good quality hiking gear!
So, Liv has a choice, as she travels further away from the constraints of society and the clock ticks down with the miles under their wheels – does she give in to the 'wilder' instincts surfacing inside her or try to remain a 'civilised' human being? It's not just a question of 'Will she? Won't she?' but 'Would she? Could she?' and hopefully, 'Would you? Could you?' as the reader shares her journey.
Of course, being a crime novel, we know not everyone is going to make it out of the forests and deserts unscathed.  Their dream holiday might just be their last…
Not in my case though, my (very much alive) husband and I are already planning our next holiday to America's Pacific Northwest, returning to the land of mountain peaks and dark woodlands. I'll be prepared as always, keeping an ear to the ground, because, whenever I'm somewhere new, there's always another story waiting to pounce and another novel waiting to be written.
*Soon to be a major TV series on Amazon Prime*</font>
__________________________

LOVE CAN HURT. BETRAYAL CAN KILL.

Shattered by the discovery of her husband's affair, Liv knows they need to leave the chaos of New York to save their marriage. Maybe the road trip they'd always planned, exploring America's national parks - just the two of them - would help heal the wounds.

But what Liv hasn't told her husband is that she has set him three challenges on their trip - three opportunities to prove he's really sorry.

If he fails? Well, it's dangerous out there in the wilderness; accidents happen all the time.

And if it's easy to die, then it's also easy to kill.
____________________

What readers are saying:

'Fast paced and totally twisted. THIS IS A MUST READ'

'A dark, addictive thriller everyone should read this summer'

'Absolutely gripping'

'Superb . . . tension that oozes off the pages as you read'

'A MUST READ!!!'

'I absolutely devoured it! Lots of twists to keep you on your toes!'

'Addictive'

'If you enjoyed Gone Girl, you'll love this'

'A terrific page-turner'

'I loved every little surprise, twist and reveal'

'Edge of the seat'

'A brilliant page-turner! Loved it'

'One of the best and most surprising endings I've read in quite a long time'

'I loved this book'

'A dark story of obsession, revenge and forgiveness!'