Research is a Trip: The Loch Ness Legacy by Boyd Morrison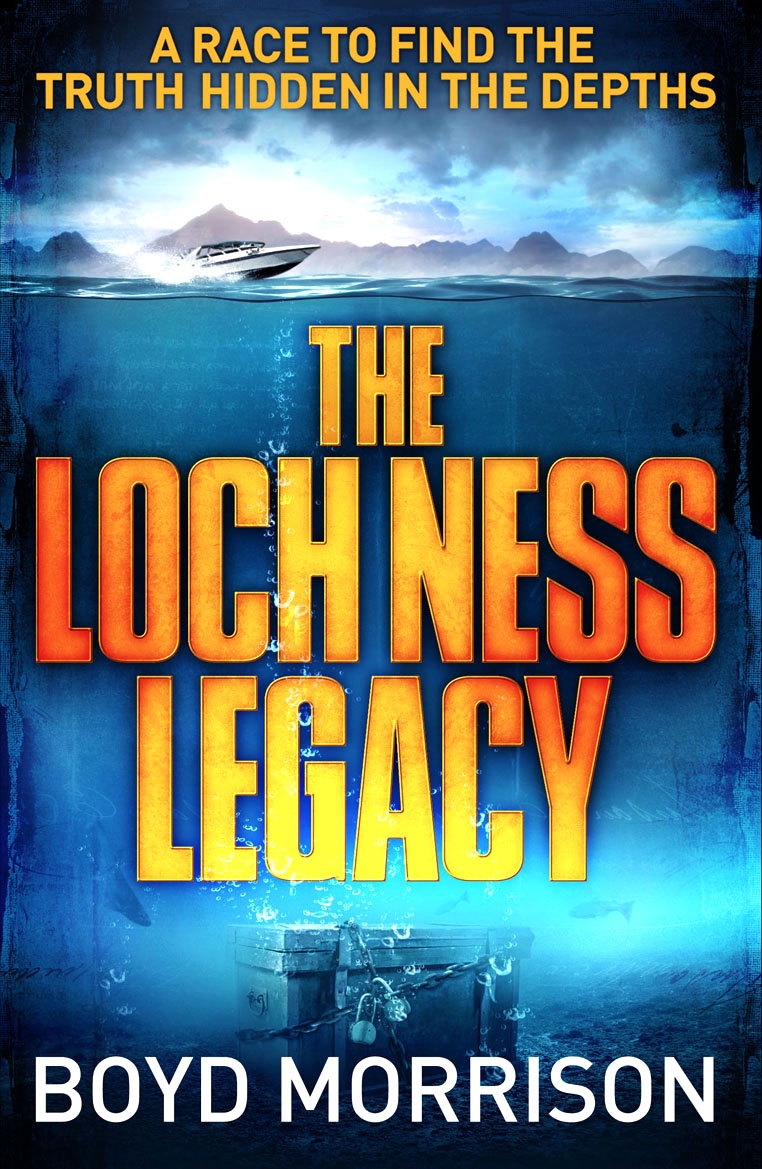 Boyd Morrison's brand new novel, The Loch Ness Legacy, is being released as an exclusive early ebook on Monday 1st July. Boyd Morrison tells The Crime Vault about the thrills of real-life research . . .


The Internet has been a boon to thriller writers like me who include exotic locations in our books. Using Google, Wikipedia, Google Maps, Street View, tourists' blog posts, and photos uploaded by amateur photographers, there is virtually no place on Earth that I can't research with a just few taps of my fingers.
I've mapped out a car chase in New York City by following Street View, which even showed me street signs and what kinds of shops were lining the roads. I've used satellite photos of Easter Island to determine if a plot point was physically possible. And I've pored over photos of Alice Springs, Australia to accurately describe the setting of the town, even though I've never been within a thousand miles of it.
But sometimes getting the sense of a place and picking up those little tidbits that only a visitor would know requires that I actually travel there. In one of my previous books, THE MIDAS CODE, writing a scene about a race between sports cars on the German Autobahn took on a new immediacy once I drove 150 miles per hour on the highway's glass-smooth asphalt. And it would have been hard to convey the inky darkness and choking claustrophobia one can experience in the vast network of tunnels beneath Naples unless I had actually experienced it myself.
As you can imagine, doing this kind of research in person is also a lot of fun.
For my new novel, THE LOCH NESS LEGACY, I knew I would open the book with an attack on the Eiffel Tower and that somewhere along the way, my characters would find themselves at mysterious Loch Ness. So purely in the interest of my readers, I made the long trip from Seattle to Scotland and France, and I got to bring my wife along to help.

Our first stop was Loch Ness, where we toured the ruins of Urquhart Castle and took a boat trip out onto the loch. In the picture above you might be familiar with the building next to me. It's the Grant Tower, which is famous from the 'Surgeon's Photograph' showing a long-necked Nessie supposedly poking her head out of the water in 1934. In the photo below I'm standing atop the tower spotting Nessie, which surfaced just barely off-camera.

Of course, I'm joking about that, but the captain of our tour boat, Nessie Hunter IV, a 26-year loch veteran named George Edwards, actually did take a photo of what he claimed was Nessie just a few months after our trip and was featured in news stories worldwide. Although I didn't see Nessie with my own eyes, I certainly heard stories from him that I couldn't get from anyone else.
After leaving Scotland, we headed to Paris and the Eiffel Tower. Although it is one of the most recognizable structures in the world, it's surprisingly hard to find detailed photos of the tower's structure on the Internet. When I wanted to plan an assault on the tower, you can guess how well it would have gone over if I'd called someone in France to ask them to consult with me on the best way terrorists could attack their national treasure.

With my agenda kept decidedly quiet, my wife and I climbed the stairs to the first level, taking pictures all the way up so that I could start plotting out my fictional firefight. The photo above shows the Salle Gustave Eiffel, a private reception room where much of the action takes place. The below photo shows just how high up this first level really is.
Those are only two of the many locations I visited for THE LOCH NESS LEGACY, and I hope the details in the novel paint pictures that make readers feel like they were there along with me.
By the way, my wife wants me to set my next book in Fiji. She thinks a month of 'research' should be enough.

The Loch Ness Legacy is available in ebook and paperback.
1827

During a research trip to Loch Ness, Scotland, a young Charles Darwin encounters a mysterious and terrifying creature that provides the spark for his evolutionary theory.

2013

Almost two hundred years later, and hundreds of miles away in Paris, the Eiffel Tower is under attack. Army engineer Tyler Locke is called in to help, and his expertise saves the day.
But Tyler doesn't know he's about to get pulled into a conspiracy so dark that it not only threatens those he loves, but could also ignite World War III.

Racing against time to discover the truth behind Darwin's discovery, Tyler must solve a series of cryptic clues to find a single manuscript that has been so well hidden it hasn't been seen since the Victorian age.

From the remote shores of Loch Ness to the splendour of Versailles, international bestseller Boyd Morrison effortlessly blends a page-turning story with true historical fact to create his most breath-taking, action-packed thriller ever.