The Crime Vault Unlocked: Summer crime picks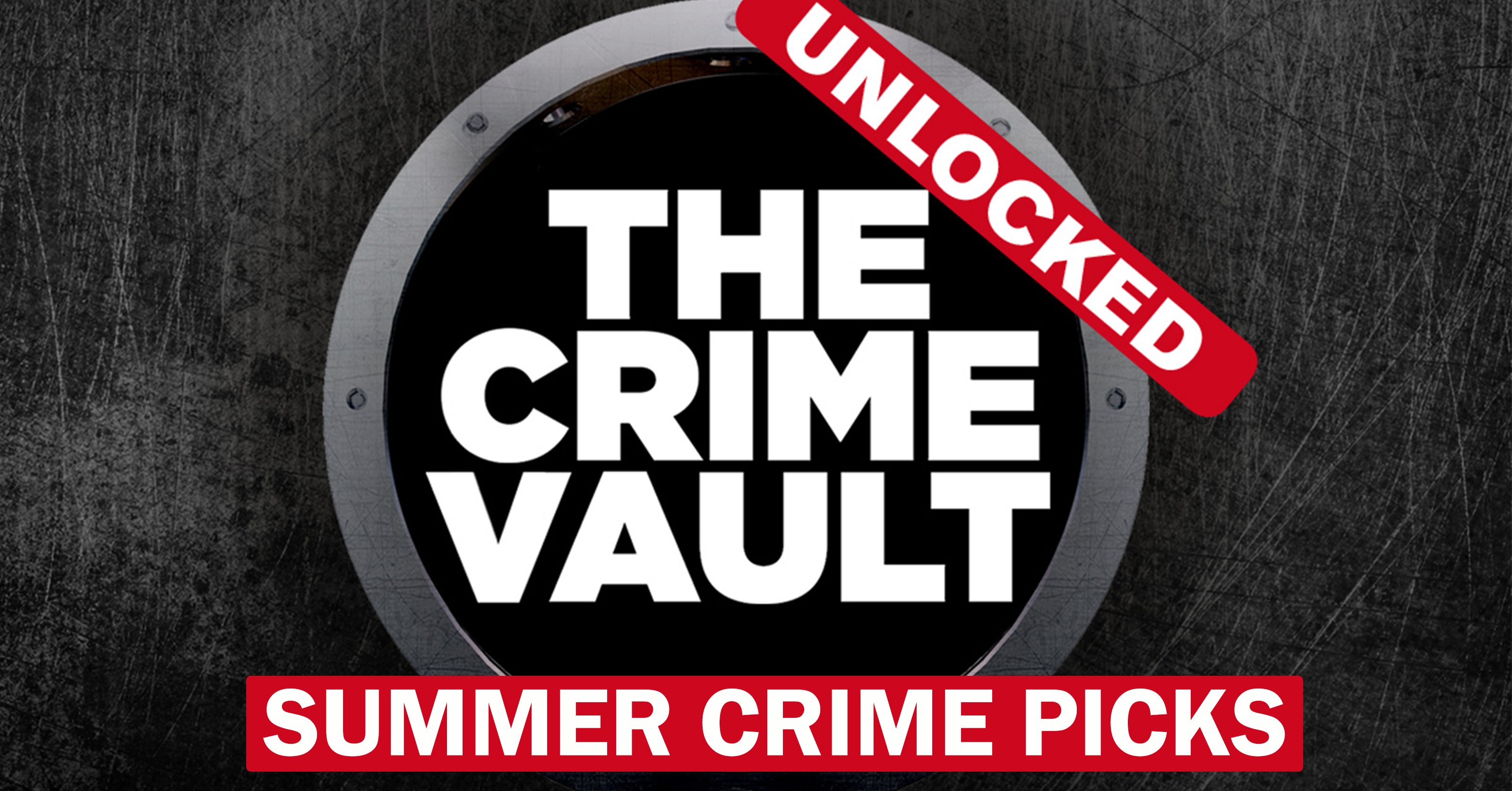 It's the British summer and what better time to relax and escape into the pages of your next crime read. We've picked some of our favourite Summer thrillers for you to enjoy whether you're sat on the beach, reclining by the pool, relaxing at the camp site or enjoying an at home staycation!
The One That Got Away by Egan Hughes
Keep your heart in your mouth as you sail across the Mediterranean . . .
Mia thinks she has escaped her controlling ex-husband, Rob. She's found herself a new home, a new boyfriend and a new life.
But when the police arrive to tell her that Rob has been found dead on his boat, things quickly fall apart. Mia is terrified she'll be suspected, however the police are keeping all options open. They know Mia had reason to hate her ex-husband, but she's not the only one. Plenty of people wanted Rob Creavy dead, not least his new wife, Rachel.
What they don't know is that Mia has a secret, one she's desperate to protect.
But someone else knows. Someone with very dark secrets of their own . . .
Pretty Guilty Women by Gina LaManna
Grab your sunglasses and head to the Californian coast this summer for sun, sea and a sprinkle of murder . . .
Why would four women confess to the same murder? 
At the luxurious Serenity Spa Resort on the Californian coast, guests arrive ready to celebrate what is set to be the wedding of the year. But things are about to go horribly wrong . . .
Among them are four brilliant but desperate women – Ginger, Lulu, Emily and Kate – all harbouring a secret they'd do anything to protect.
Just twenty-four hours later, a man is found dead at the hotel. In the ensuing investigation, each of these women confess to the crime, insisting they acted alone.
The police know they're lying, but why?
Only these four women know the answer.
And they're not telling . . .
Fallen Angel by Chris Brookmyre
Venture to Portugal for not one, but two holidays and unveil the dark secrets of the past . . .

ONE FAMILY, TWO HOLIDAYS, ONE DEVASTATING SECRET
To new nanny Amanda, the Temple family seem to have it all: the former actress; the famous professor; their three successful grown-up children. But like any family, beneath the smiles and hugs there lurks far darker emotions.
Sixteen years earlier, little Niamh Temple died while they were on holiday in Portugal. Now, as Amanda joins the family for a reunion at their seaside villa, she begins to suspect one of them might be hiding something terrible…
And suspicion is a dangerous thing.
The Lost Man by Jane Harper
Missing your summer holiday this year, let Jane Harper take you to the remote Australian outback where secrets don't stay buried for long . . .
WHY DID CAMERON BRIGHT DIE?
He had started to remove his clothes as logic had deserted him, and his skin was cracked. Whatever had been going through Cameron's mind when he was alive, he didn't look peaceful in death.
Two brothers meet at the remote border of their vast cattle properties under the unrelenting sun of the outback. In an isolated part of Australia, they are each other's nearest neighbour, their homes hours apart.
They are at the stockman's grave, a landmark so old that no one can remember who is buried there. But today, the scant shadow it casts was the last hope for their middle brother, Cameron. The Bright family's quiet existence is thrown into grief and anguish.
Something had been troubling Cameron. Did he choose to walk to his death? Because if he didn't, the isolation of the outback leaves few suspects…
Murder on the Downs by Julie Wassmer
Enjoy the perfect staycation and head on down to Whitstable for a combination of seafood, murder and a multi-tasking heroine . . .
A controversial new property development is planned in Whitstable which will encroach upon the green open space of the downs, to the dismay of Whitstable residents who view this as the thin end of the wedge with regard to local wildlife conservation.
A campaign springs into life, spearheaded by a friend of Pearl's family, Martha Laker. A committed environmentalist, Martha is no stranger to controversy herself. She has also managed to divide opinion across town, with the locals viewing her as their fearless champion while establishment figures seeing only an interfering agitator.
Tensions escalate between the developers and Whitstable residents, straining Pearl's close relationship with London-born police officer, DCI Mike McGuire, who harbours concerns that the local campaign will  spiral out of control. Pearl's loyalties are torn, but the protest duly goes ahead – and  newspaper headlines claim a moral victory for the residents  in this David and Goliath battle.
But the victory is short lived when Pearl discovers a dead body on the downs…
Wife After Wife by Olivia Hayfield
Dust off your oversized sunhats and join us for a staycation filled with plenty of glamour, infidelity and murder. . .
Ruthless, devilishly handsome businessman Harry Rose is head of Rose Corporation, No. 18 on the Forbes rich list, and recently married to wife number six. But now, with his business in the spotlight and his love life under scrutiny, Harry's perfect world has the potential to come crashing to the ground.
From eighties young gun to noughties billionaire, there's a reason why Harry's many wives have found him impossible to resist. But behind the money, sex and glamour lies a truer tale of infidelity, conspiracy and murder . . .
Loosely based on the trials and tribulations of the most infamous historical playboy of them all, Henry VIII, this tale of glamour and serial monogamy will leave you wickedly entertained.