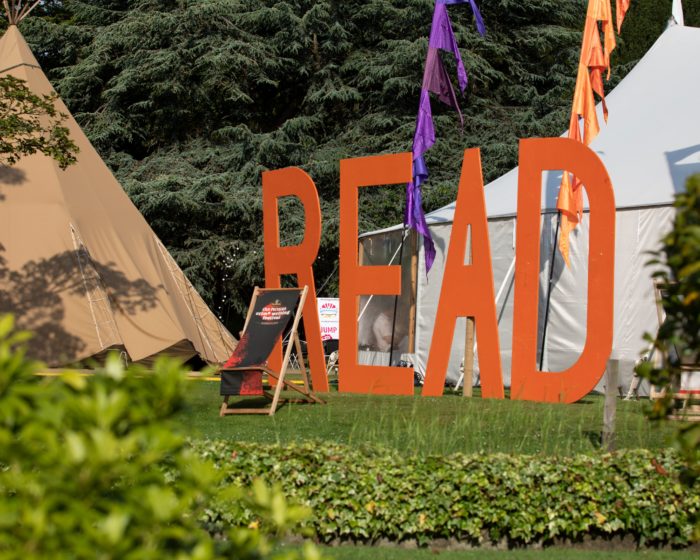 We thought we'd let you know about all the crime festivals that usually go on around the world so you can attend one near you when allowed, or online!
Aye Write: A Scottish crime fest run by Glasgow Life. Confirmed dates online in 2021 are 14-23 May. https://www.glasgowlife.org.uk/event/2/aye-write-2021-festival-pass
Bloody Scotland: Excellent festival in very lovely setting of Stirling, Scotland. Hopefully IRL 17-19 September 2021. https://bloodyscotland.com/events/
Bouchercon: Huge US convention. Pronounced to rhyme with 'voucher', the name pays tribute to reviewer and author Anthony Boucher. Bids are made for the city it's held in years in advance, as per the Olympics. 2021's is taking place in New Orleans, August 25-29. https://www.bouchercon2021.com/
Capital Crime: London. Snazzy festival in the UK's capital, hence the name. Hoping for 2021 dates but not yet announced. https://www.capitalcrime.org/
Creatures, Crime and Creativity: Amusingly named genre fiction conference in Maryland, near Washington DC. 2021 dates are 10-12 September. https://creaturescrimesandcreativity.com/
CrimeCon: Fest in Austin, Texas. 2021 dates are 4-6 June. https://www.crimecon.com/CC21
CrimeFest: Bristol. US-style convention with several panels running at the same time at one hotel. Also offers such things as a forensic tour and talk before the convention starts. 2022 dates: 12-15 May. https://www.crimefest.com/
Cromarty Crime and Thrillers Weekend: Cromarty is one of the 12 Best Places to Live in Scotland, apparently, and they have a crime fiction weekend! Sadly cancelled in 2021, but ready for 2022 with dates 6-8 May. https://www.cromartyartstrust.org.uk/crime-and-thrillers
Festival Internationale du Roman Noir: A very French festival in Frontignan, near Montpellier. Dates for 2021 are 10-12 Septembre. http://www.firn-frontignan.fr/firn-2021-in-english/?lang=en
Granite Noir: Run by Aberdeen Performing Arts. 2021's fest was online, and available to watch: https://www.aberdeenperformingarts.com/made-in-aberdeen/granite-noir/
Gwyl Crime Cymru: Wales' first crime fest. Was online in 2021; recordings are available. Keep an eye out for 2022.  https://gwylcrimecymrufestival.co.uk/
Harrogate, aka Theakston's Old Peculier Crime Writing Festival: The summer festival to attend, in the lovely Yorkshire town. Hopefully 22-25 July 2021. https://harrogateinternationalfestivals.com/crime-writing-festival/
Iceland Noir: Crime festival in exotic location, ie Iceland. 2021 to hopefully happen, but not sorted out yet. Website isn't working as of this post so follow on Twitter https://twitter.com/icelandnoir?lang=en, or https://all-iceland.co.uk/holidays/iceland/iceland-noir-2016-festival-of-crime-fiction
International Agatha Christie Festival: in Torquay, Devon, obviously.  Events set around the most famous crime writer of them all. 11-18 September 2021. https://www.englishriviera.co.uk/whats-on/major-events/agatha-christie-festival
Killer Nashville: in Nashville, Tennessee, patently. 2021 fest is 19-22 August. https://killernashville.com/
The Locked Up Festival: online. Run by Two Crime Writers and a Microphone, this excellent online festival has happened twice over lockdown, with proceeds for access to panels going to the Trussell Trust. There has been clamour to have another one in 2022, so watch this space.
Lyme Crime: New festival, tagline 'It's murder by the sea' – clever. In Lyme Regis. 'Occasional events' in 2021, full festival in 2022. https://www.lymecrime.co.uk/
Malice Domestic: Washington DC-based convention leaning towards the lighter side of crime. 2021's is online as More Than Malice, July 14-17. https://www.malicedomestic.org/
Men of Mystery: One-day event in Long Beach, California. 6 November 2021. https://www.menofmystery.org/
Mystery Fest: run by review website Mystery People. 2021 was online, watch this space for 2022. https://promotingcrime.blogspot.com/2021/01/mystery-fest-2021.html
Newcastle Noir: was online in 2020 but now hoping to do a IRL festival at the end of 2021, check their Facebook page for announcements. Held in Newcastle's central library. https://newcastlenoir.co.uk/
NoIreland: Belfast's premier crime festival. Hoping for 2021, to be announced. https://www.noireland.com/
Noirwich: Tricky-to-say established fest in Norwich. 9-12 September 2021. https://noirwich.co.uk/
Perfect Crime: Day-long fest in Liverpool. 13 November 2021. https://perfectcrime.uk/
Pulpfest: Celebrating pulp fiction (not the film) in Pennsylvania. 2021 fest is hopefully taking place on 19-22 August. https://pulpfest.com/
Sleuthfest: in Boca Raton, Florida. Was online March 2021; 2022 fest is 25-27 March. https://sleuthfest.com/
St Hilda's: Lovely academic festival with talks rather than panels, in St Hilda's college, Oxford. 2021 is virtual, though: 13-15 August. https://www.st-hildas.ox.ac.uk/content/2021-st-hilda%E2%80%99s-college-crime-fiction-weekend
Thrillerfest: New York-based fest for all things thriller (as in adventure, spy, action etc). Virtual fest in 2021: 28 June-10 July. https://thrillerfest.com/
True Crime Podcast Festival: Kansas City. Does what it says on the tin. 2-4 July 2021. https://truecrimepodcastfestival.com/