Martyn Waites: The Box of Delights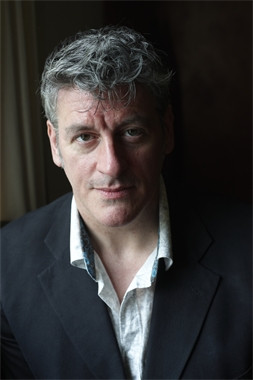 Martyn Waites: The Box of Delights
I must admit, I'm not big on Christmas rituals, or rituals at any time of year, apart from a horror film marathon every Halloween; but there's one that I do every year. I watch The Box of Delights. For those of you who haven't seen it – and there are many – it's a 1984 TV adaptation of one-time poet laureate John Masefield's children's novel and, having read his poetry, I think I can safely say it's the best thing he ever wrote. It's incredibly dated – both as a novel and as a piece of TV – but that's all part of its charm.
It tells the story of Kay Harker, a posh kid in the 1920s, come home to his big house in the country for the Christmas holidays, being given the titular box by a mysterious Punch and Judy man and soon finding himself pursued by the villainous Abner Brown who also wants it for his own nefarious ends. It's got live action, animation, sentient rats, time travel, flying, size-reduction and a car that turns into a plane. Everything you could want. Or rather, everything I could want.
My shonky old off-air VHS copy makes the already questionable special effects look even worse than they are but I don't care. It doesn't matter. It just adds to the charm. One-time Doctor Who Patrick Troughton as the Punch and Judy man, and scenery-chewing, oil-burning thesp Robert Stevens as the villain play it admirably straight-faced and its all the better for it. It still retains a magical power and an evocation of nostalgic Christmases past – and the kind of Britain – that never actually existed in the first place, but it convinces you that they could have. In fact, makes you wish they could have. And since Christmas is all about festive make believe, what's wrong with that?
Martyn Waites is the author of the critically acclaimed Joe Donovan crime series, which is now available exclusively on The Crime  Vault.
Click here to find out more.