We have updated our Privacy Policy Please take a moment to review it. By continuing to use this site, you agree to the terms of our updated Privacy Policy.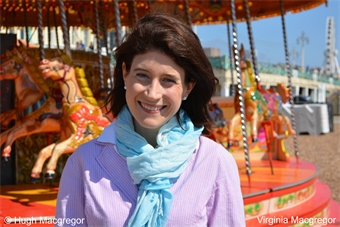 Virginia Macgregor
is the author of five acclaimed novels for adults, including
What Milo Saw
and
The Return of Norah Wells
. She has also written two novels for young adults:
Wishbones
and
As Far as the Stars
. Her work has been translated into over a dozen languages.
Virginia moved from England to New Hampshire in 2016, where she now lives with her husband and three children. Keep in touch with Virginia on Twitter (@virginiawrites), Instagram (@virginiamacgregorauthor), Facebook (@virginiamacgregorauthor) or via her website
http://www.virginiamacgregor.com
.
Read More
By the Author
The brand new novel from Virginia Macgregor, perfect for fans of Liane Moriarty THE WHOLE COUNTRY IS ASKING. BUT THEY'RE NOT TELLING . . .…
Buy the Book